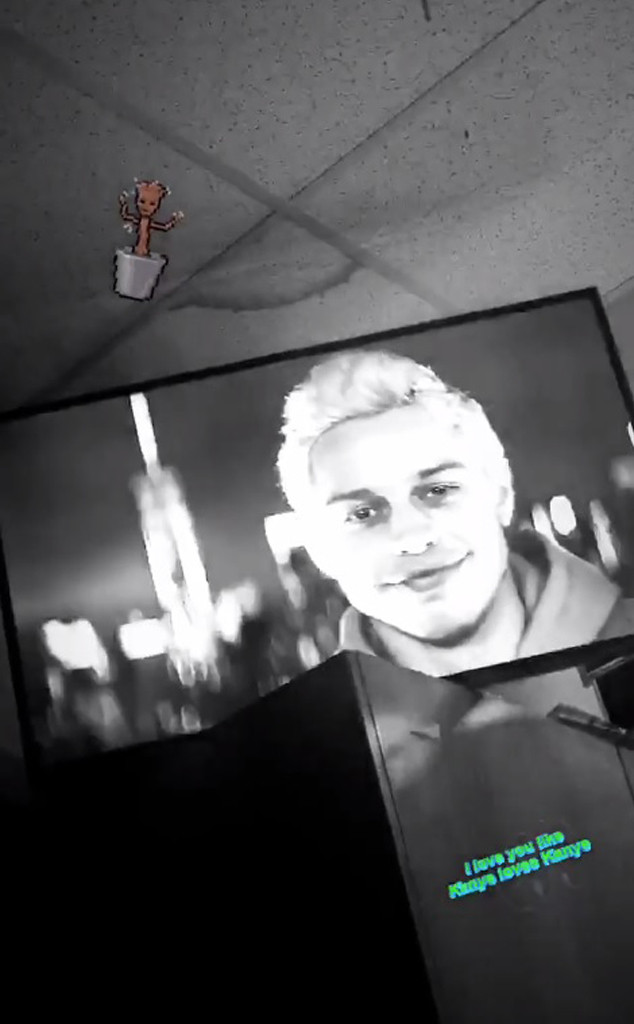 Ariana Grande loves Pete Davidson. That much is clear. But just how much does she love him?
The "God Is a Woman" singer clarified that somewhat quantitative amount on her Instagram story Saturday night. In a boomerang video of Davidson's Saturday Night Live intro, she took a subtle dig at last week's musical performer Kanye West. "I love you like Kanye loves Kanye," she wrote. Grande also shared photos of her fiancé in what looks like a dressing room as well as him standing on their New York City apartment balcony.
The singer could be paying some sort of sly homage to Davidson's own Kanye-critical moment on SNL. During the episode's "Weekend Update" skit, the comedian made a PSA to Kanye about medication and mental health. "What Kanye said after he went off the air last week was one of the worst, like, most awkward things I've ever seen here—and I've seen Chevy Chase speak to an intern," he told Colin Jost and Michael Che.
He joked, "Do you know how wrong you have to be about politics for me to notice?"