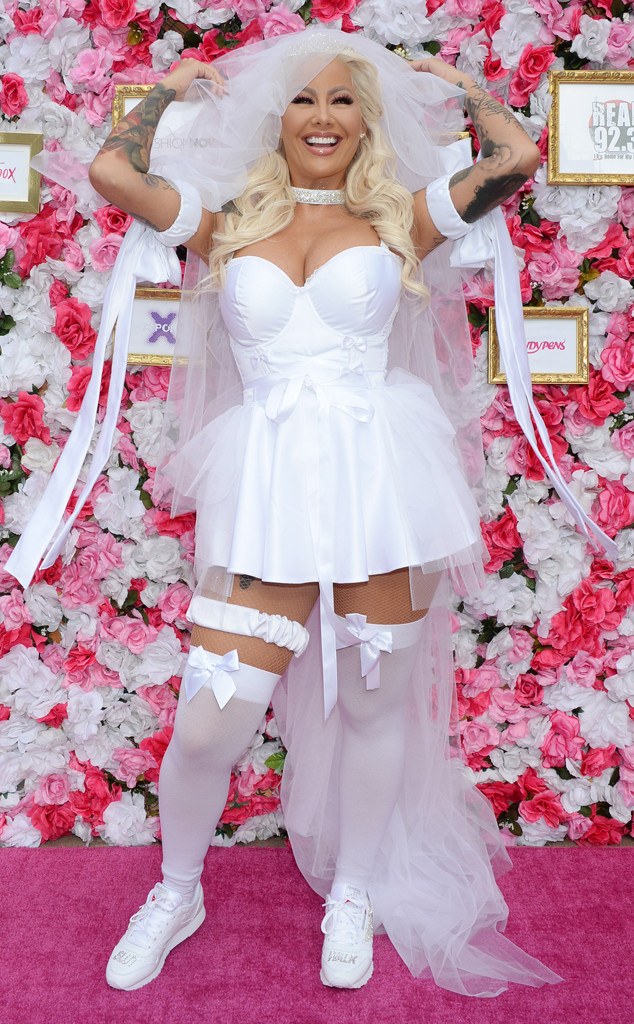 Broadimage/REX/Shutterstock
Here comes the bride, Amber Rose. But she's not getting married again; she's sending a message.
The 34-year-old glamour model wore a sexy wedding outfit—a short white corset dress and matching thigh-high stockings, a garter and a veil—to her fourth annual Amber Rose SlutWalk march and festival in Los Angeles on Saturday. She paired the look with white sneakers and a long blonde wig.
Rose, who has been married before in real life to Wiz Khalifa, carried a sign that read, "Wife a slut. We're more fun."
The annual Amber Rose SlutWalk aims to empower women and end rape culture, victim blaming and body shaming.
"I feel like my SlutWalk is sexually liberating, body positive and we're fighting back," Rose told E! News. "We're allowed to be sexy. We're allowed to dress how we want. It's not an invitation to touch us inappropriately...we're just not taking any s--t any more. It's done. It's over."