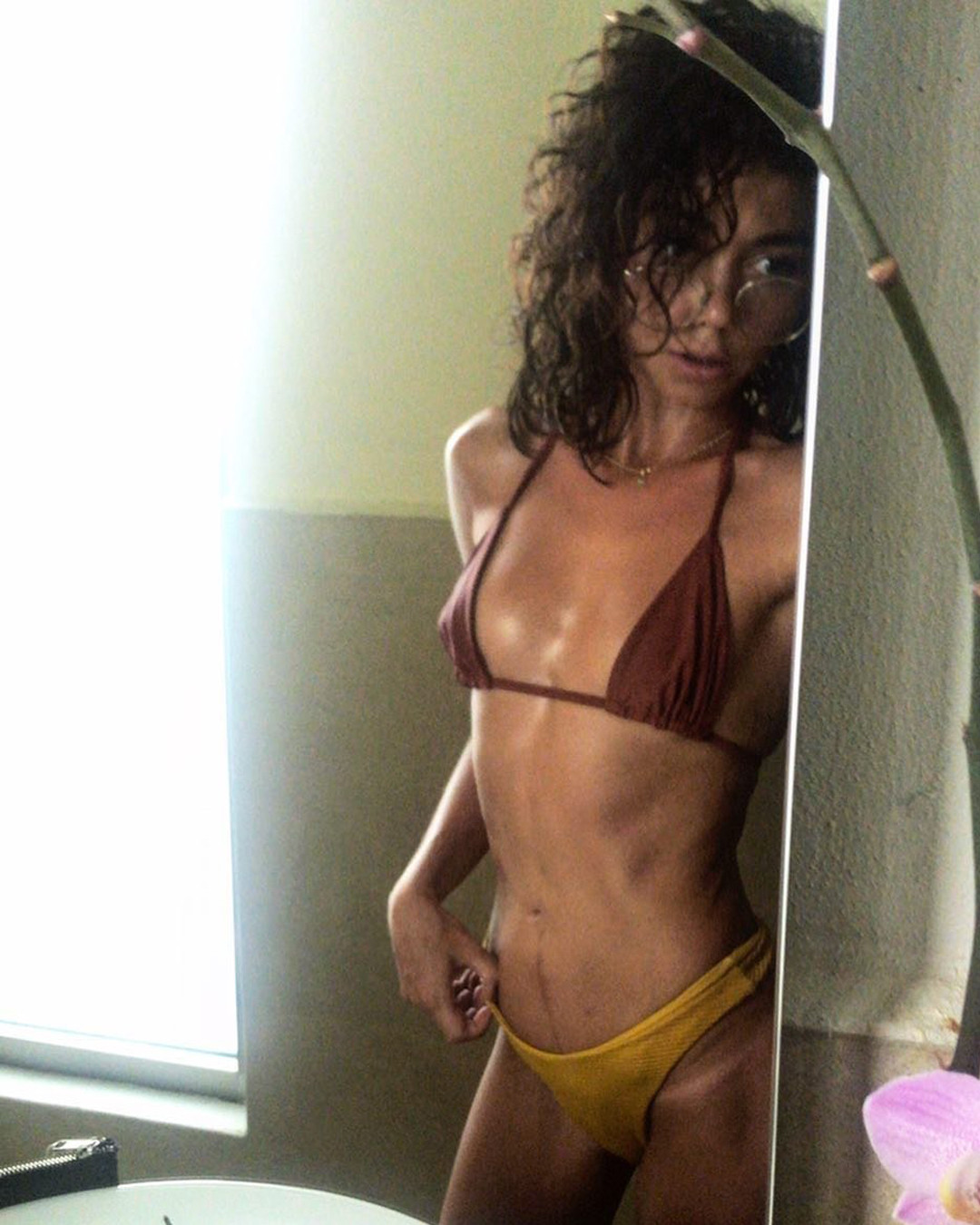 Instagram
Body-shamers be warned... Wells Adams is not just a cute and supportive boyfriend, but a protective one too!
So when someone tried telling girlfriend Sarah Hyland to eat more in the comments section of her Instagram, Wells Adams fired back. "Eat s--t," the former Bachelor contestant replied to a user who commented, "Eat a doughnut."
Sarah, of course, saw his clap back to the body-shamer and told her Twitter followers, "I love Wells Adams," alongside a screenshot of his cheeky response.
This all occurred after the Modern Family star shared a sexy selfie of herself in a bikini on Friday. She captioned the photo: "#feelinmyselffriday Thought I came up with a cool new hashtag... turns out I'm wrong. ALSO. Turns out I'm not the first person to take a selfie in the bathroom... weird."
And Wells doesn't just defend his girlfriend on Instagram, he also supports her looks and talent. The reality star proudly cheered on his girlfriend presenting at the iHeartRadio Music Festival in Las Vegas, which he shared on his Instagram Story. "There's sexy and then there's your girlfriend introducing Jack White in a killer white dress sexy," he wrote.