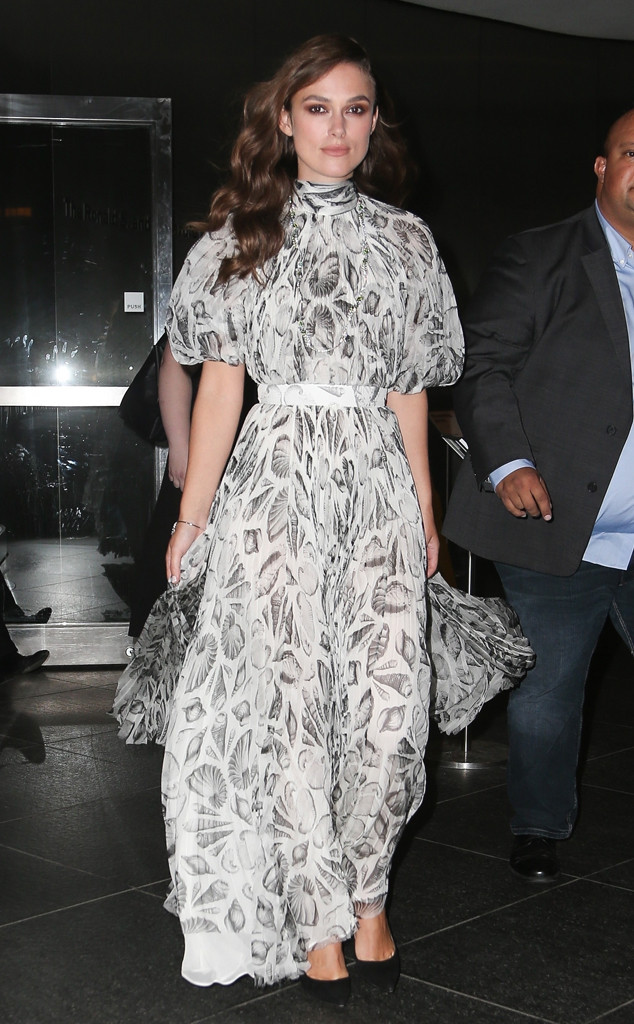 BACKGRID
Living as a Hollywood actress isn't always glamorous.
While the red carpets are nice and the industry parties are fabulous, dealing with the pressures of fame has its struggles.
For Keira Knightley, she found early success in Hollywood thanks to roles in Bend It Like Beckham, the Pirates of the Caribbean films and Love, Actually. But behind-the-scenes, the actress was struggling.
"That run of films was completely insane. It's amazing looking back at it from the outside—you're like, 'Whoa, that was hit after hit after hit!' But, from the inside, all you're hearing is the criticism, really. And, also, I was aware that I didn't know what I was doing, you know?" she explained in The Hollywood Reporter's Awards Chatter podcast. "I didn't know my trade, I didn't know my craft. I knew that there was something that worked sometimes, but I didn't know how to capture that."
Keira continued, "You're getting all these nominations for all of these things, but press-wise, when I'm going into interviews, people are still saying, 'Everybody thinks you're s--t,' or focusing on your looks, or focusing on what's wrong with you. And, again, I was 19—you can only hear the negative stuff."