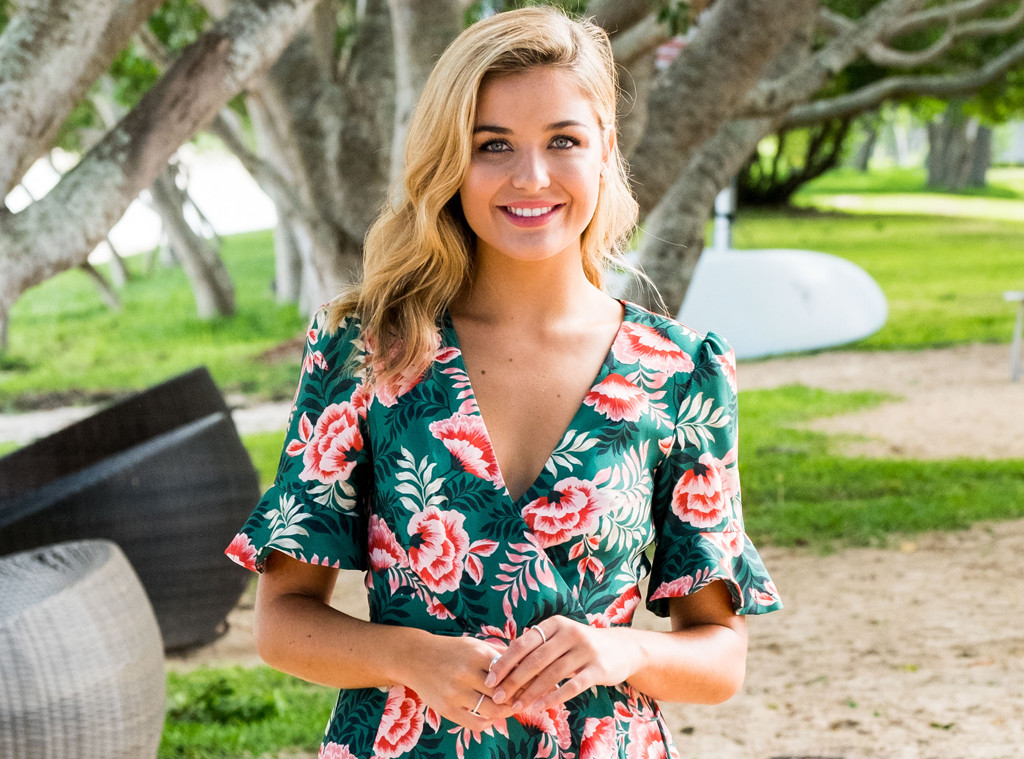 Ten
Sophie Tieman is calling out wild rumours.
Before The Bachelor Australia finale aired, fans speculated that the 25-year-old was not the winner—but had secretly been hooking up with Nick Cummins after the show.
According to reports, Sophie even spent time at the Honey Badger's family's timeshare property in Sydney to avoid the paparazzi.
"The first time I heard that I could be potentially renting one of his family's properties, I freaked out because I was renting from someone renting," she tells E! News. "The possibility of that happening was there. I quickly ran to my computer, did some online searches and no, I had never been living in one of their properties."
Sophie adds: "But you know what, apparently I was engaged a few weeks ago. It's just absurd… I'm going to say 99.9 per cent of the [rumours] are completely untrue."
The property valuer, who failed to score a rose along with Brittany Hockley, would have left The Bachelor early if she had known the outcome of the final rose ceremony.
"Who would want to stick out another few weeks if you knew it wasn't going to be you?" she says. "If I had known early on that it wasn't the right environment for Nick and he wasn't going to pick anyone, I definitely would have liked to have left a little earlier."
If Nick did get in touch and ask for a second chance, Sophie reveals she wouldn't be interested.
"I would be more than happy to sit down and have a drink with him because I have a thousand questions to ask him," she says. "But in saying that, Nick decided, and quite publicly, that I didn't have what he was looking for, so that ship has well and truly sailed. I'm moving on from that."
But she does admit she still has some feeling for the former Wallabies player.
"I don't really know how long it took to get over it, and to be honest, watching back last night's episode made me realise I'm still not 100 per cent over it," she tells E! News. "A lot of the feelings resurfaced again...There will always be a little part of Brittany and I that will hold on to what we experienced with Nick."
Now that she has relocated from Brisbane to Sydney (where Nick also lives), Sophie says running into the bachelor "is bound to happen".
"If I ran into him now, I would freak out. And when I say that, it's because I wouldn't know what to do or say," she says. "I get nervous when it comes to strong feelings and I probably would word vomit a little bit."