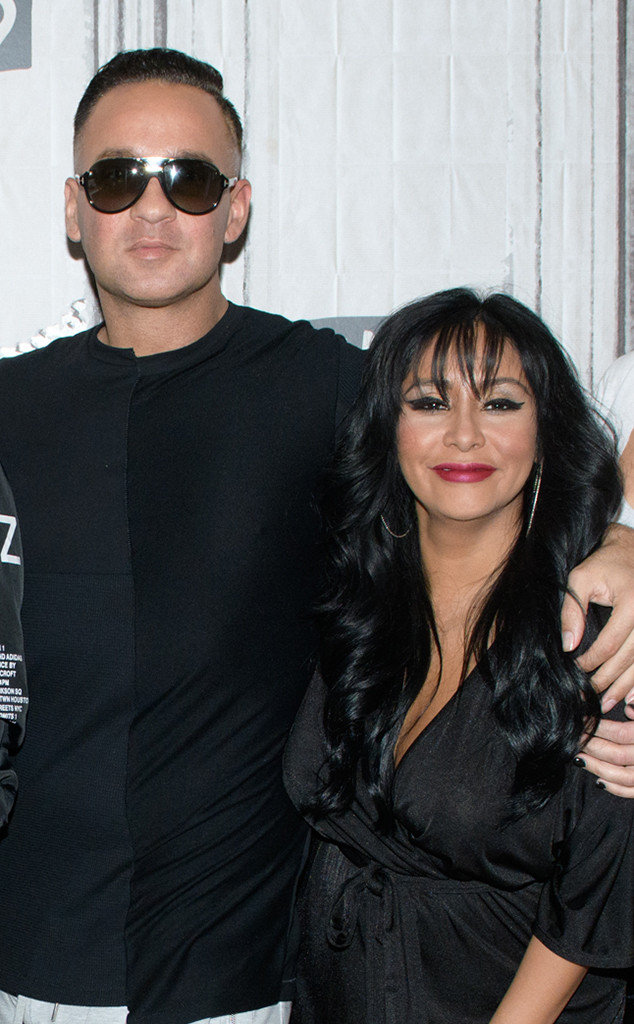 Noam Galai/Getty Images
Nicole "Snooki" Polizzi is opening up about her good friend, Mike "The Situation" Sorrentino's, sentencing.
The reality star went on Jenny McCarthy's SiriusXM Show, The Jenny McCarthy Show, where she revealed that the whole Jersey Shore cast is "freaking out for him."
Snooki added, "Honestly we don't know what is going to happen tomorrow... so hopefully everything is going to be fine."
In the meantime, they have all tried to keep him distracted. "We've been hanging out all week and you can tell the days are coming quicker and he's getting more nervous," she explained. "We're just trying to be there for him, just hang out with him, make him smile a little bit, but it's terrifying for him."
And it is just as nerve-wracking for his fiancé, Lauren Pesce, who is also in the midst of wedding planning. "We just went for her dress fitting so you know she is putting on the dress and doing all the fun bride stuff but she is freaking out too," Snooki revealed.