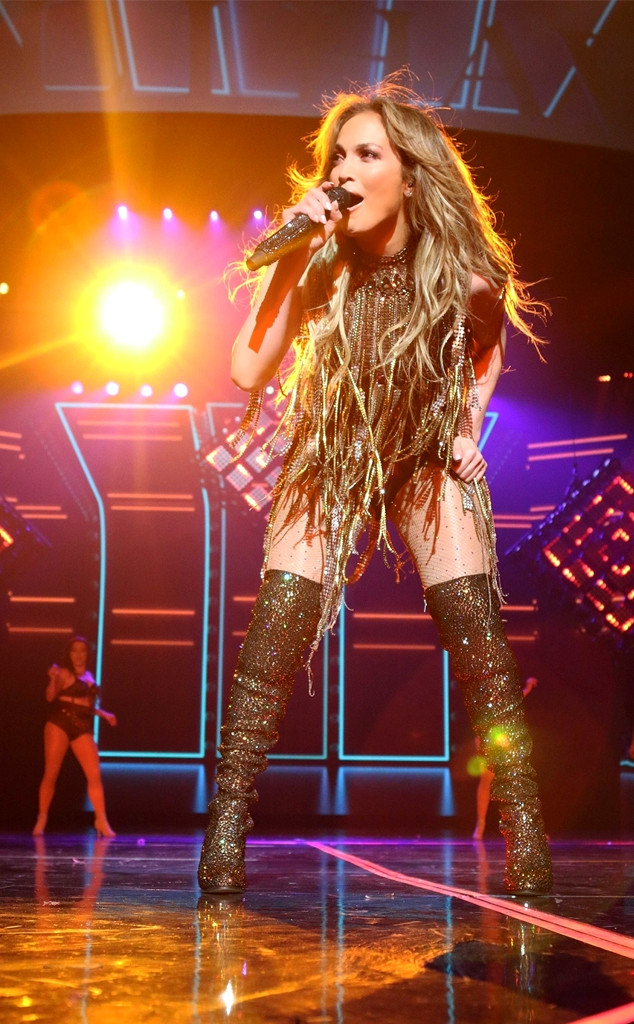 MediaPunch / BACKGRID
Goodbye Las Vegas and hello Los Angeles!
Fresh off the heels of her successful residency called "All I Have," Jennifer Lopez is set to debut a new song at the 2018 American Music Awards.
Dick Clark Productions announced today that the three-time AMA winner and former host would perform a brand new song from her upcoming feature film, Second Act, during the award show.
Starring Milo Ventimiglia, Vanessa Hudgens and Leah Remini, the film (out December 14) follows Lopez' character, Maya, as she challenges the sterotypes of Madison Avenue to prove that her street smarts are just as valuable as book smarts and it's never too late for a Second Act.
Lopez joins previously announced artists Khalid, Halsey, Taylor Swift, Dua Lipa, Cardi B and Shawn Mendes on stage for one of music's biggest nights.