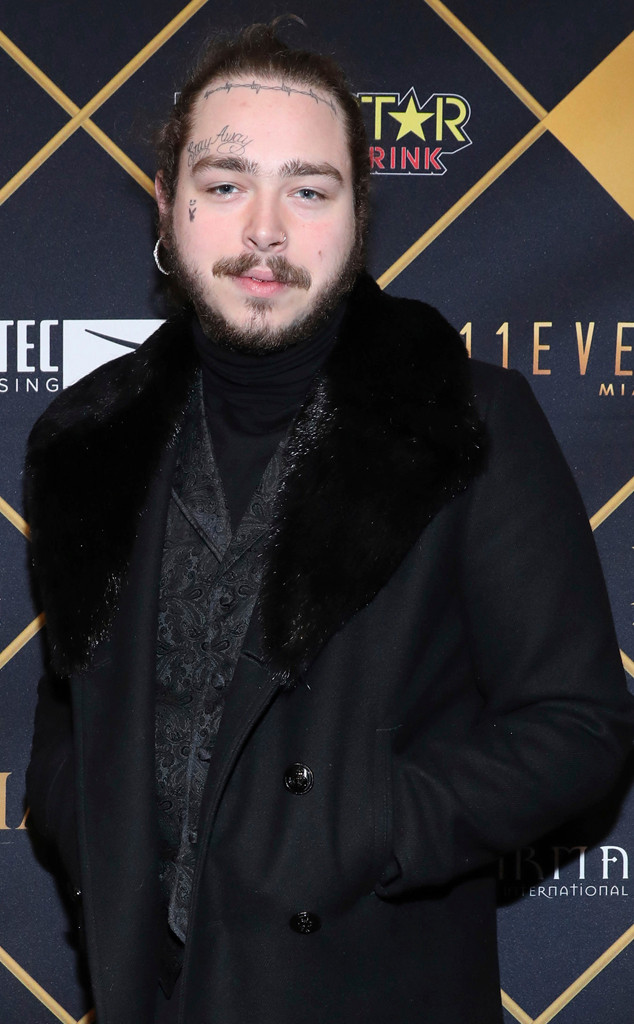 Omar Vega/Invision/AP/Shutterstock
It's safe to say Post Malone wasn't feeling like a rockstar when his plane had to make an emergency landing in August.
As it is, Posty is "terrified" of flying and he says he would normally try to sleep right away, but he wasn't tired. So, according to the rapper, when they had to make an emergency landing the first time due to a sensor malfunction, he was wide awake for the experience. Then, when they took off for the second time, he says he and the other passengers "heard this big ass pop, and we were just like, 'What the hell is that?'"
Soon after the startling noise, "s--t started coming in from underneath the table and s--t." Of course, Post Malone says his first thought was, "This can't be good, and i'm f--king freaked out."
"The flight attendant was like, 'Oh, it's gonna be fine, it's alright, you know, we just popped a tire," he explains. After he was assured everything would be okay, the plane had to fly around for "f--king three and a half, four hours."