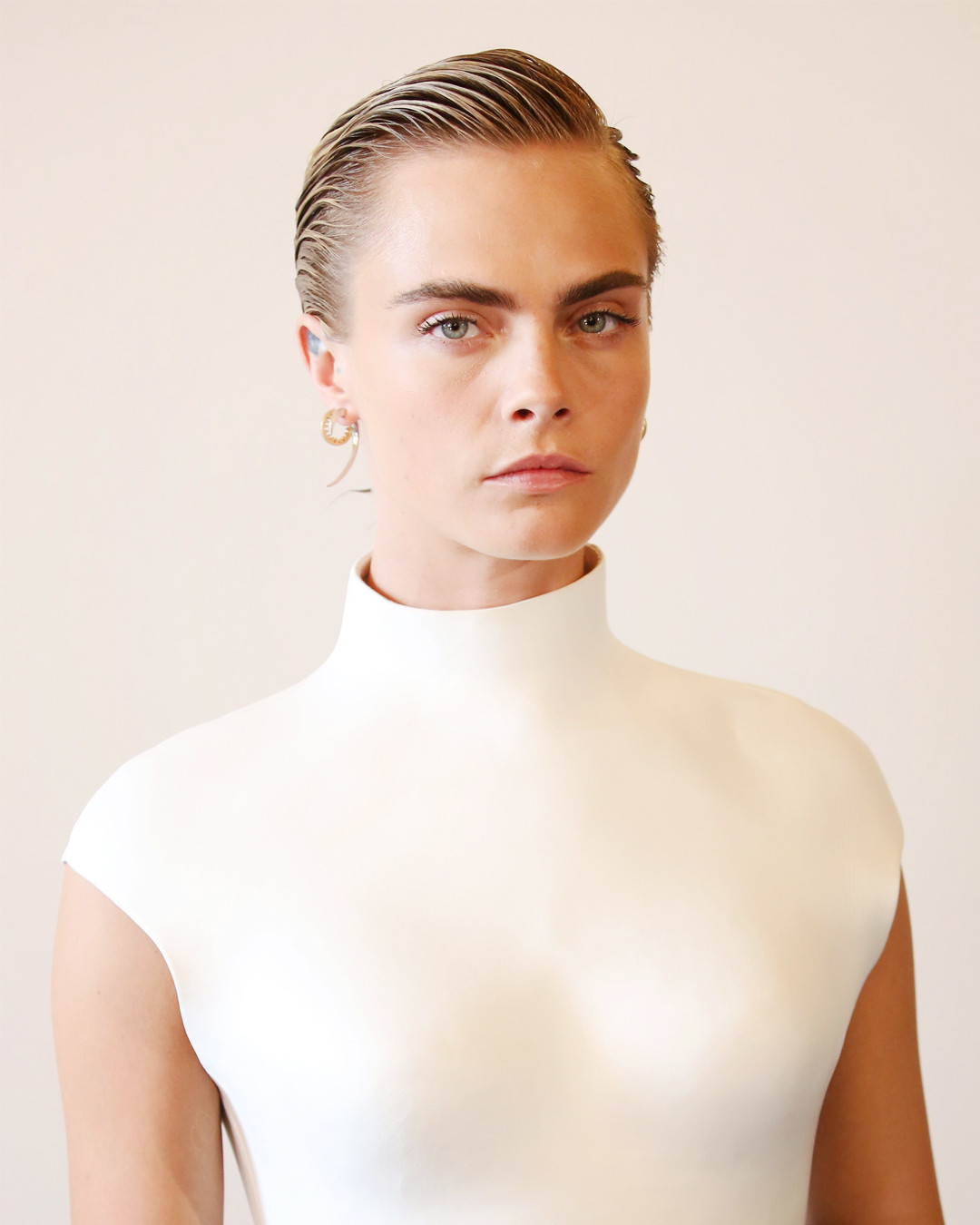 WWD/Shutterstock
Heavy makeup bags are a thing of the past, according to Cara Delevingne.
With short blond hair and a bold, edgy style, we're used to seeing the model on the red carpet in a full face. However, as her occasional off-duty Instagram posts proves, she's a less-is-more kind of girl on a day-to-day. Now the face of Burberry's Her fragrance, the Valerian and the City of a Thousand Planets actress is revealing her makeup essentials.
"I like having a really good mascara," she told Vogue. "You can't really go wrong with that. I'm just always a fan of the Twiggy mascara eyes. Or just having a really good concealer. It's all you need. Like a little bit under the eye. It can cover up a lot."
To achieve the iconic eye makeup from former supermodel, Twiggy, concealer and mascara is all you need. The look features thick coats of black mascara on the top and bottom lashes, bringing attention to her large, blue eyes (that somewhat resemble Cara's). Then, the concealer, when placed under the eye, clears the appearance of dark circles and fine lines and makes the look even more impactful.