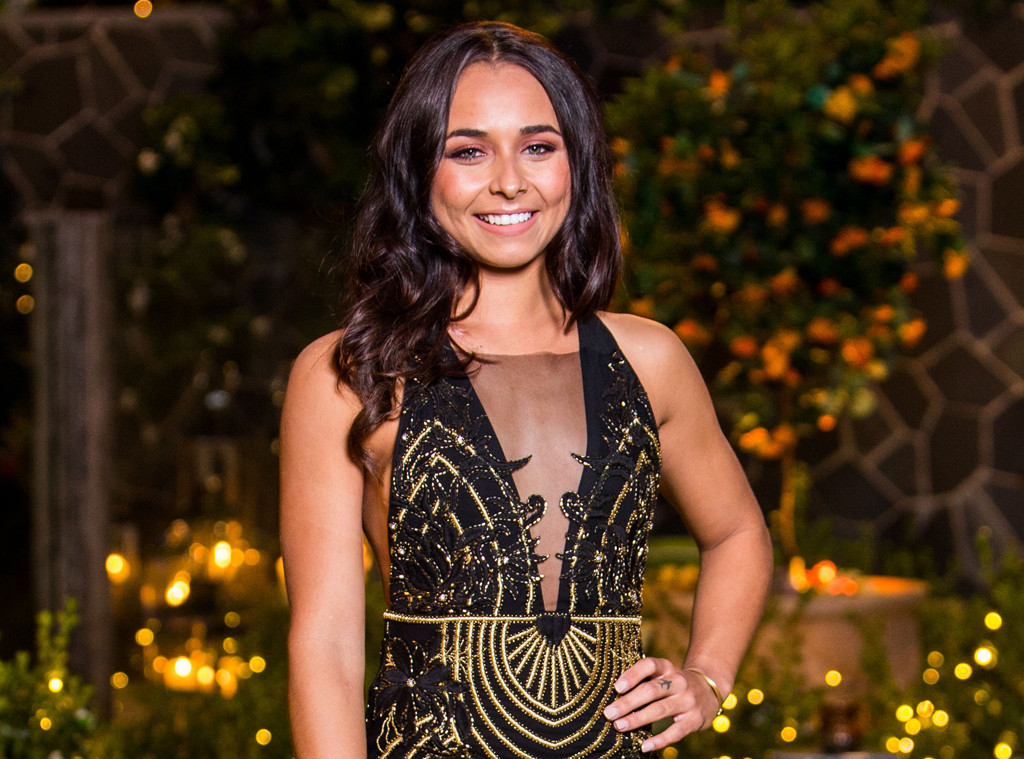 Ten
Brooke Blurton's chemistry with Nick Cummins was undeniable.
But the 23-year-old made the bold decision to leave The Bachelor Australia mansion on Oct. 3's episode after the Honey Badger was unable to reassure her about his feelings.
Brooke tells E! News that she would not give her relationship with Nick a second chance if he did eventually end up single after the finale.
"Nick and I's journey ended when it ended on the show," she says. "We could be really great friends, but our time has passed."
While the Perth youth worker hasn't spoken to Nick since her season 6 exit, she is willing to remain friends.
"Obviously, I'm fully respectful of the relationship he has with one of the other girls," she says. "But if I saw them or him out at the pub, I wouldn't be shy to say hello."
After leaving the mansion, Brooke "went through a little bit of a healing process", where she hit the gym and got back on the rugby field. But watching the Ten series inevitably stirred up some old emotions.
"It is hard watching back the show, it does bring back a few feelings about certain things," she says. "But I don't have feelings for Nick."
Brooke is ultimately hopeful that the bachelor had genuine intentions to find love—and predicts Brittany Hockley will win over Sophie Tieman. 
"I really do hope Nick has found [love]. I think he's got two beautiful girls to choose from," she tells E! News. "I guess we'll find out tonight which one he picks."
As for her own dating life, Brooke is "chilling out" for now, but is open to finding love in the future.  
But will we see her as the next Bachelorette—with both male and female suitors—after Ali Oetjen's season?
"I don't see a problem with it, but right now it's so raw," Brooke says. "Obviously, things are still happening and I'm still processing everything that's happened all of this year. Right now, it's not a consideration, but maybe in time."