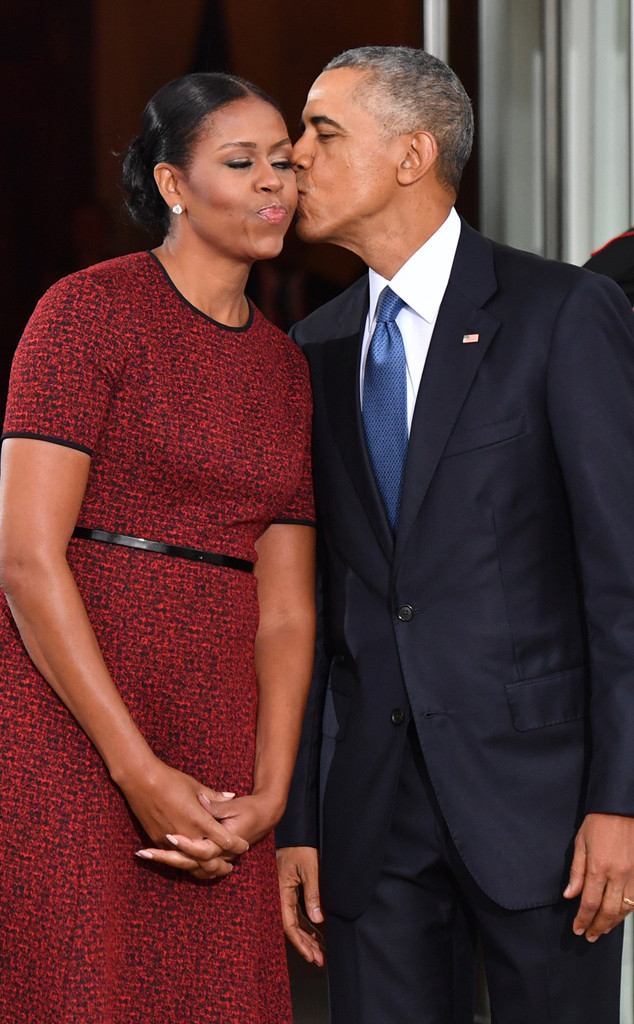 Kevin Dietsch/CNP via ZUMA Wire
They may no longer be president and first lady, but Barack Obamaand Michelle Obamawill always be first in each other's heart.
Their love for each other was on sweet display on Wednesday as they rang in their 26th wedding anniversary with social media messages to each other that immediately melted the Internet.
"Happy Anniversary, @MichelleObama," Barack began in a tweet. "For 26 years, you've been an extraordinary partner, someone who can always make me laugh, and my favorite person to see the world with."
Sticking with the travel theme, the 44th president of the United States included a snap of his partner looking out an airplane window at the clouds and mountain peak nearby.
Of course, Michelle had her own precious words for her husband. "Thank you @barackobama for 26+ years of love, trust, and respect - for being a man who always lifts up and honors me and our wonderful girls," she wrote, referencing 20-year-old Malia Obama and 17-year-old Sasha Obama. "Each day I'm with you, I'm reminded of what a treasure you truly are to us all."