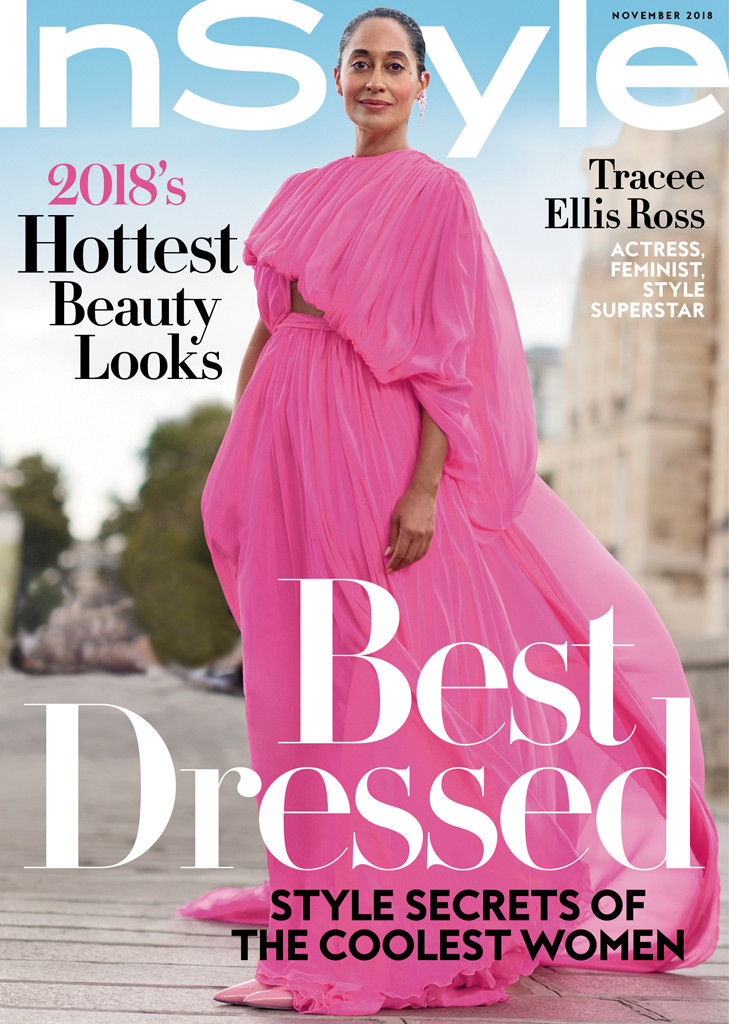 Horst Diekgerdes/InStyle
Tracee Ellis Ross is 45 and happily single, thank you very much.
The star of ABC's Black-ish is opening up about her personal and professional life for InStyle's November cover story, sharing that she's "very pleased" with her life just as it is. "It's sort of fascinating to be 45 and single and childless," Ross tells the magazine. "Happily single, I should add. Not at home crying about it."
"These are very big and very personal questions that aren't anyone's business but that somehow, like the right to choose, become fodder for public conversation," Ross continues. "Some of the ability to reflect on what I really want comes from pushing up against a society that shames me for not having the expected trappings. I'm very pleased with my existence these days. Have I had to learn to make friends with loneliness? Yes. I think if I were in a relationship, it would be the same."