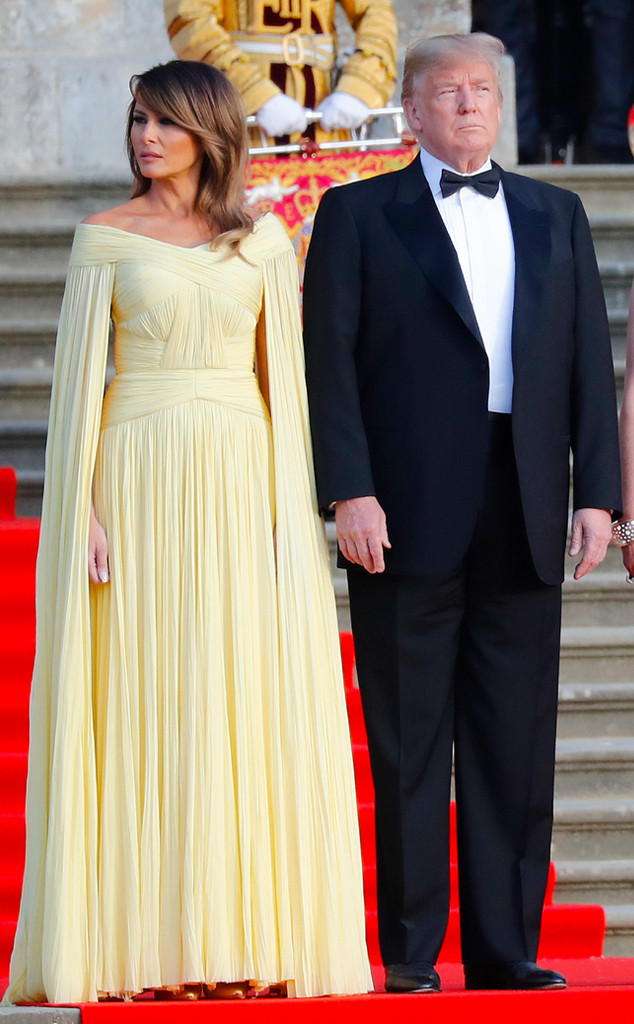 Pablo Martinez Monsivais/AP/Shutterstock
As she encourages others to "Be Best," Melania Trump is doing the best she can.
The first lady of the United States, who didn't necessarily want the role but at the same time was Donald Trump's most stalwart champion during his run for president, hasn't had an easy time adjusting to White House life—a transition made no easier by her husband's penchant for stirring up controversy on a daily basis.
But Melania has been living full-time in Washington, D.C., for almost 16 months now, and, slowly but surely—and mainly by sticking to what she feels are her strengths—she has carved out a role that suits her desire for privacy, her commitment to being a full-time parent to son Barron Trump and her general distaste for politics (or at least the nasty gamesmanship).
When the spotlight naturally falls on her, such as during their first State Dinner in April that she took pride in overseeing herself down to the last detail, she shines like the socialite and genteel host she was as the wife of real estate magnate and reality show host Donald Trump. But she hasn't particularly sought it out, especially because no matter how much her approval rating eclipses the president's, people are always eager to connect her actions to his—despite her myriad attempts to make it clear that she's her own woman.
Yet all eyes will be on Melania Trump this week while she's on her first big solo trip abroad on behalf of the Trump administration, a five-day tour of Africa that started Tuesday in Ghana.
Her first stop: visiting mothers and children and cradling babies at Greater Accra Regional Hospital.