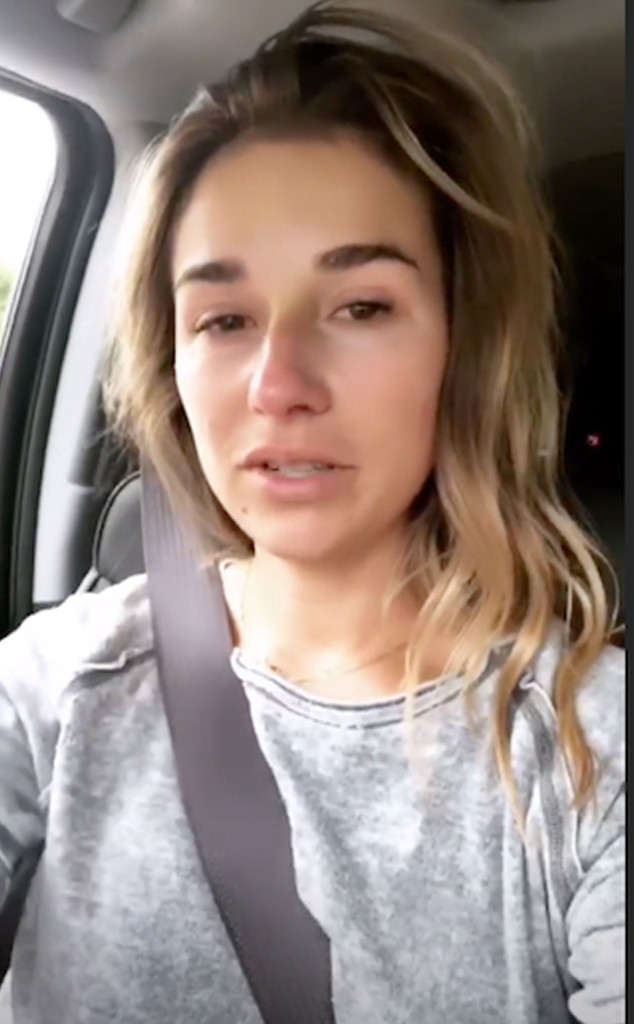 Instagram
Jessie James Deckerwants fellow moms to know they're not alone in balancing the pressures of having a family and career.
The country singer and reality TV star documented just how tough it is on her Instagram Stories today, wiping tears from her face while dropping her children off at school for the day.
"So I just dropped the kids off at school and I'm a little emotional because I have to be gone off and on for the next two weeks," Jessie told the camera. "I'm so excited about all the great things I'm getting to do but it's just hard."
The 30-year-old continued, "There are time when I'll fly in and out—same day—and I still will cry before I take off. Or a few days [before], which is what I'm doing. You never not cry as a mom when you leave your kids. It's ridiculous."