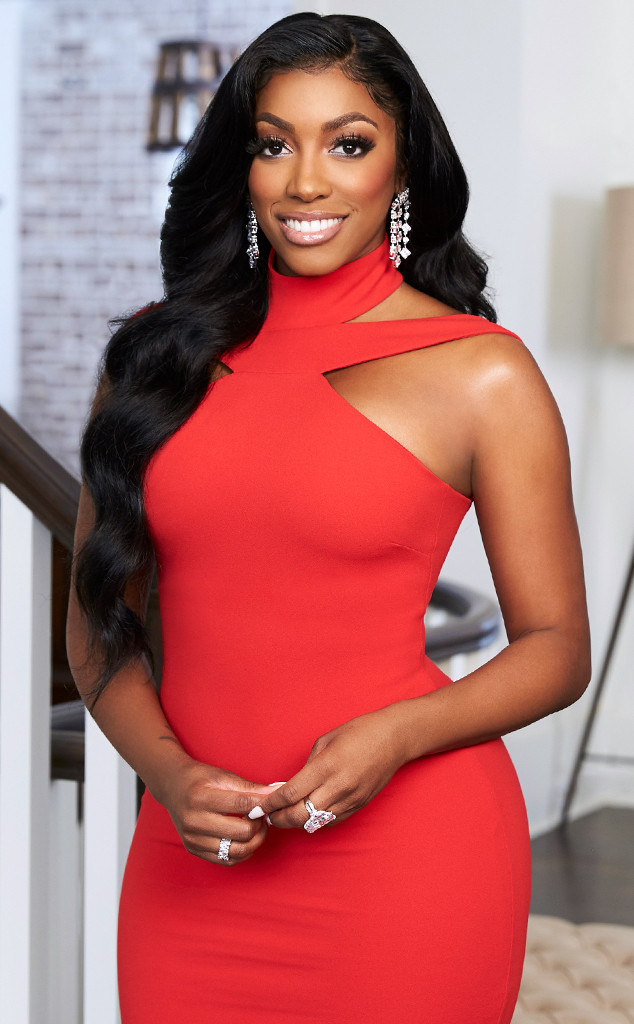 Alex Martinez/Bravo
Porsha Williams is about to give us life with this new piece of bling.
In case you missed the big news, E! News confirmed this morning that The Real Housewives of Atlanta star is engaged to Dennis McKinley.
"I said yes!" Porsha shared on Instagram when showing off her new piece of bling. "Matter of fact I said HELL YESSSS lol !! Love you baby #DM I'm ready for the rest of our life."
As soon as the news was revealed, fans wanted to receive any and all details about the ring designed by Richie Rich. As you likely could have guessed, Dennis didn't disappoint.
"Porsha's ring is incredibly valuable at an estimated retail price of over $750,000," Andrew Brown of WP Diamonds shared with E! News when estimating the value of the ring. "The center stone, an oval cut, is not only very large but looks to be one of the highest quality stones--a D color and most likely VS+"