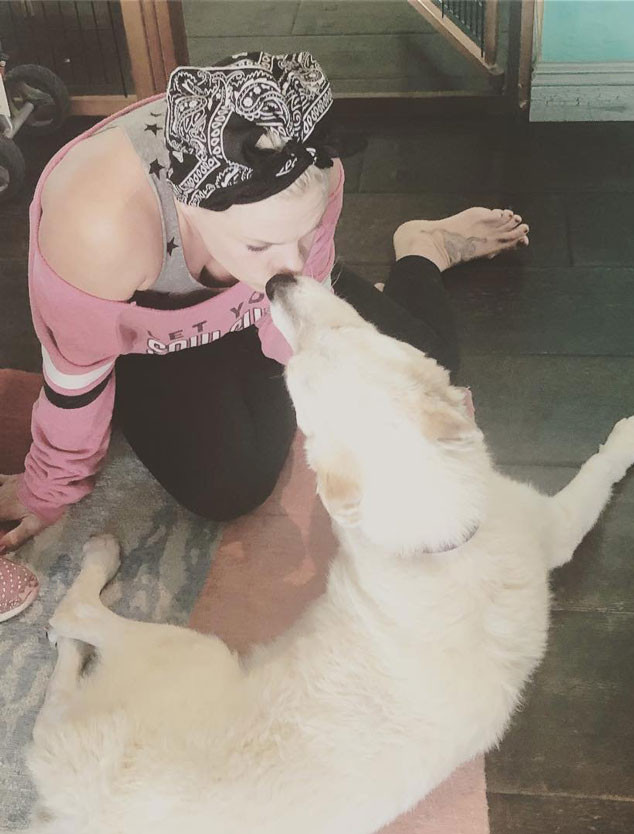 Instagram
Pink is mourning the death of her beloved dog.
The 39-year-old "Try" singer shared the heartbreaking news of her dog's passing with her social media followers over the weekend. "Goodbye Kiss Frangelica 'Nanni' Moore Hart. 2002-2018. Rest in sunshine pretty girl," Pink wrote on Instagram Sunday alongside a photo with Frangelica. "Thanks for waiting for me to get home."
It's been a difficult few months for Pink, who recently returned home with her family after wrapping up her Beautiful Trauma Tour dates in New Zealand and Australia. In August, Pink had to postpone a show in Sydney due to an upper respiratory infection.