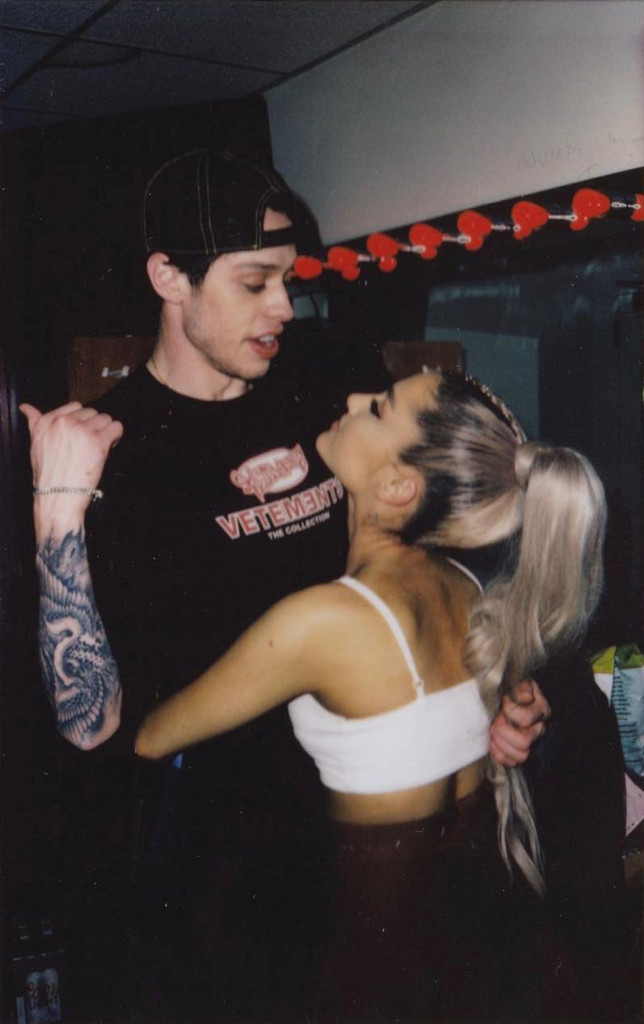 Instagram
As they say...the couple that jokes together stays together.
Pete Davidson is back on Instagram—and his famous fiancé has noticed. After purging his account back in July, the SNL star returned to the social media platform with a new post: a blurry polaroid shot of what appears to be him. "Hooray romano," Davidson captioned the snap.
It definitely popped up on Ariana Grande's feed because the songstress left two cheeky comments. "Where is the mixtape," she first asked. "This is sick and ur page looks cool never post again," Grande quipped in a second remark.
It seems Grande, who recently mourned the unexpected death of her 26-year-old ex-boyfriend Mac Miller last month, is in happier spirits as of late.
She expressed some of her anguish on social media last week, tweeting, "Can i pls have one okay day. just one. pls."
After skipping the 2018 Emmys, Grande's team said in a statement, "Given the events of the past couple of years, Ariana is going to take some much needed time to heal and mend. She will be staying close to home and using this period to spend time with her loved ones and work on new music without deadline. She thanks her fans for their understanding."