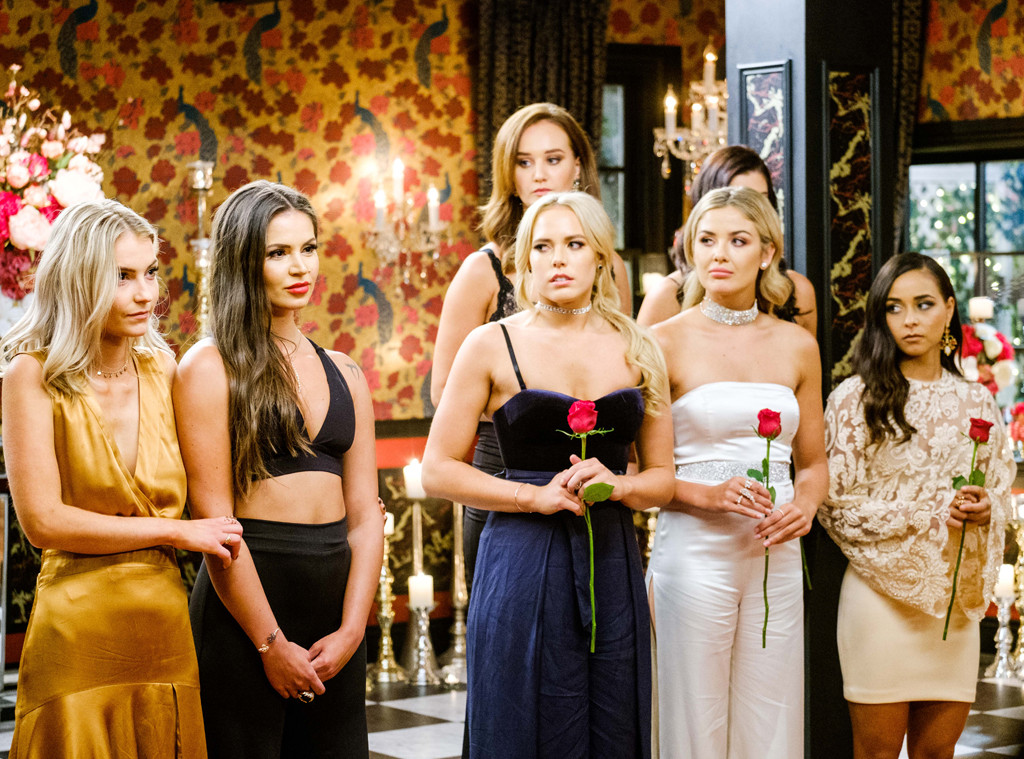 Ten
Cass Wood stayed tight-lipped about her history with Nick Cummins while on The Bachelor Australia—and not everyone was thrilled. 
Despite revealing to the cameras that she had been on a few dates with the Honey Badger before joining the series, the 23-year-old did not tell the other contestants.
"I did feel guilty," she said in an interview with TV Week published September 24. "The hardest thing for me was hiding that from the girls. I hate lying, but I wasn't given a rule book on how to handle it and I freaked out. It was hard."
Cass' close friend Brittany Hockley will reportedly confront the accounting student about her off-air connection with the Honey Badger on The Bachelor this week.
"For me, it was the hardest part of the show," Brittany told TV Week. "Cass was put in a really awkward position, but I was really upset. I felt blindsided and a bit embarrassed.
"She'd always maintained she hadn't dated Nick, and while there was a lot of chitter-chatter as to whether she had or not, I always stood by her. But as her best friend, I'm not going to hold it against her."
Brittany isn't the only contestant to raise concerns about Cass and Nick. After her elimination, Romy Poulier told E! News that not knowing about the pair's dating history was "a little off-putting".
"[Cass] said, 'I've met him a couple of times at the gym.' She's like, 'I swear to God, that's it," Romy said. "It makes sense to us why she was always such a jittery mess because she was in love with the guy before."
On episode 9, Cass revealed she actually first met Nick at a bar when quizzed by the 'human lie detector'.
"We hung out a few times," she said. "I really got to know him and we went on a couple dates."
Nick has also confirmed he had "a couple of dates" with Cass, but said the timing wasn't right.
The Sydneysider is one of six contestants remaining on The Bachelor Australia, with home visits set to start this week.