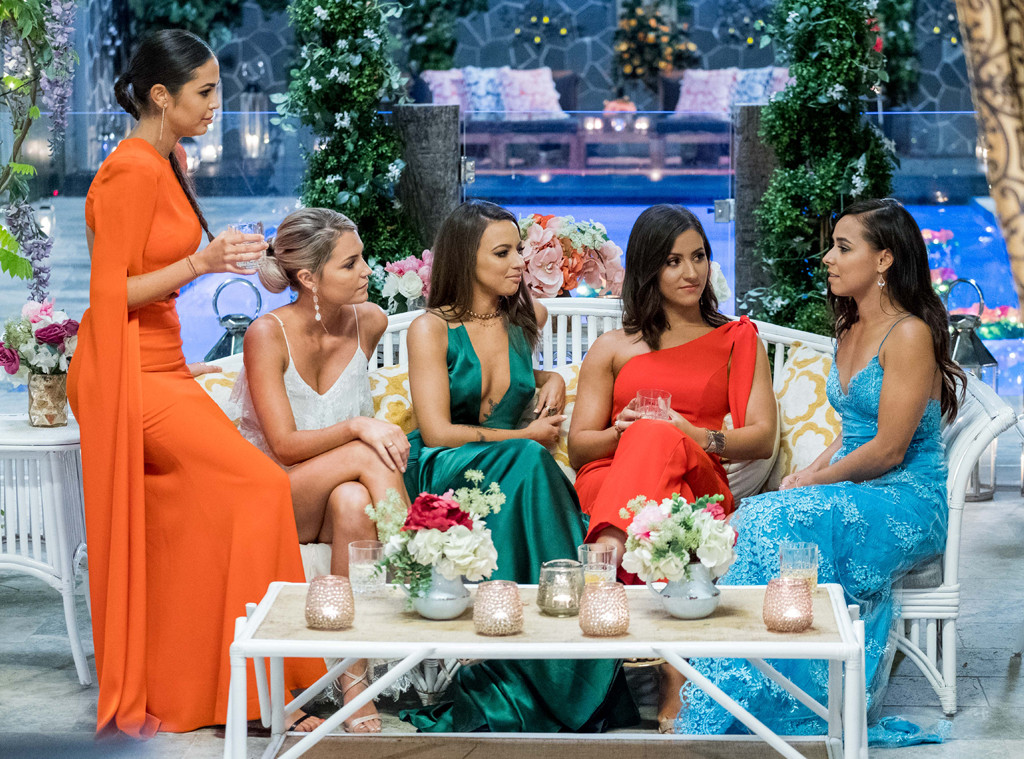 Ten
Jamie-Lee Dayz has a lot of "love" for The Bachelor Australia contestant Brooke Blurton—but confirms they're just friends.
The eliminated intruder tells E! News that reports the two contestants had a fling after meeting in the mansion are "so not true".
"It's such a backwards rumour. That mentality is so outdated. Just because there's two—and I hate to use the term—but 'bisexual' people in one room doesn't mean that they're automatically dating or they had a fling," she says. "That idea of 'Oh my God, they're living in the same house, they must be hooking up!' is so ridiculous. It's a bit of shame to see that our society just jumps straight onto these rumours. It's not where I thought we were at."
Brooke was not only one of Jamie-Lee's closest friends in the house, but is also her pick to win The Bachelor.
"Brooke and Nick [Cummins]'connection was so evident, you could just see it," the venue manager tells E! News. "They had such good banter and they had fun together and they both really enjoyed each other's company. It was actually nice to see that the whole process was working."
Asked if Ten should next launch an instalment of The Bachelorette that has both male and female suitors, Jamie-Lee says "definitely". 
"I would love to see that. We're so ready for it," she says. "I think that's up next—I've got my money on it."
And if she were single, the 27-year-old says she'd "absolutely" sign up.
Following her elimination, Jamie-Lee began dating her ex-girlfriend after the pair reunited at an event. 
"After we broke up we remained friends. She'll always have a place in my heart. I told her I was going to do The Bachelor and she was really supportive. She was like, 'I hope you find love and I hope you're happy,'" she says. "I got back from the show and was at an event and she was there, and we both caught up and really hit it off. It all happened so organically and exactly how it should be. It feels so right. I'm really happy."