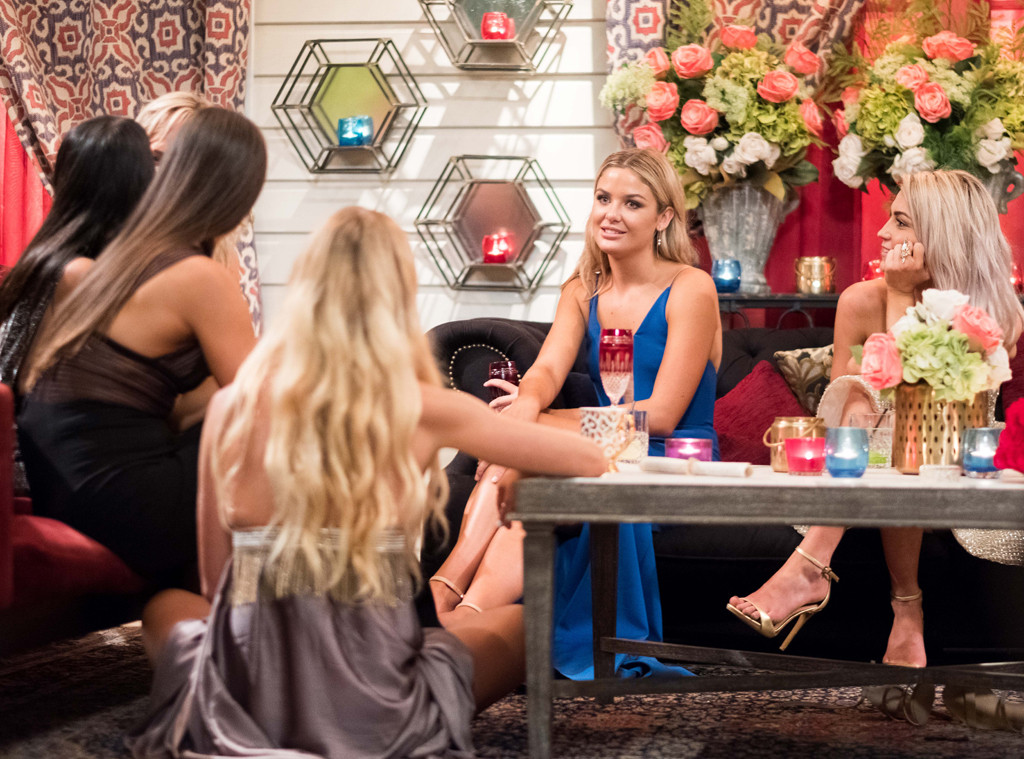 Ten
Nick Cummins says his perfect match isn't a "couch potato"—but that didn't stop The Bachelor Australia contestants from enjoying some TV time.  
Bachelorette Blair Thomas told E! News they had access to Netflix in the mansion, and made good use of it.
"Obviously, we didn't watch the old Bachelor seasons!" she said. "And Cat didn't really let us watch anything besides NCIS."
Ashlea Harvey confirmed NCIS was huge in the house. "We all loved it," the property consultant told E! News after her September 5 elimination.
"On our nights off we'd have movie nights, we'd make popcorn, I'd bake cakes and we'd have ice cream. It was awesome," she said.
"We'd watch romantic comedies and docos. There was one movie about a little girl with an immune disorder who can't leave the house [Everything, Everything] that we were bawling through. We had a cocktail party the next day and we all just looked at each other and went, 'What are we doing?'"
Rhiannon Doherty said she also caught "a few odd episodes" of the science fiction series Black Mirror with the others.
Besides Netflix, the girls spent their free days reading books and magazines, and playing competitive rounds of Cards Against Humanity and Uno.
Outdoor activities were hugely popular too, with many of the contestants sharing the Honey Badger's love of sports and the outdoors
"I was sunbaking a lot, or trying to walk outside so I didn't go bonkers," Rhiannon said, while for Ashlea, "The other time spent was either at the gym or walking around with the alpacas or sunbaking by the pool."
The alpacas—which were the highlight of episode three—share the Oxford Falls property with the contestants. "They were hilarious," Ashlea adds.
A total of 10 women remain on this season of The Bachelor Australia, including two intruders, Deanna and Jamie Lee, plus frontrunners Brittany, Sophie, Brooke and Cass.