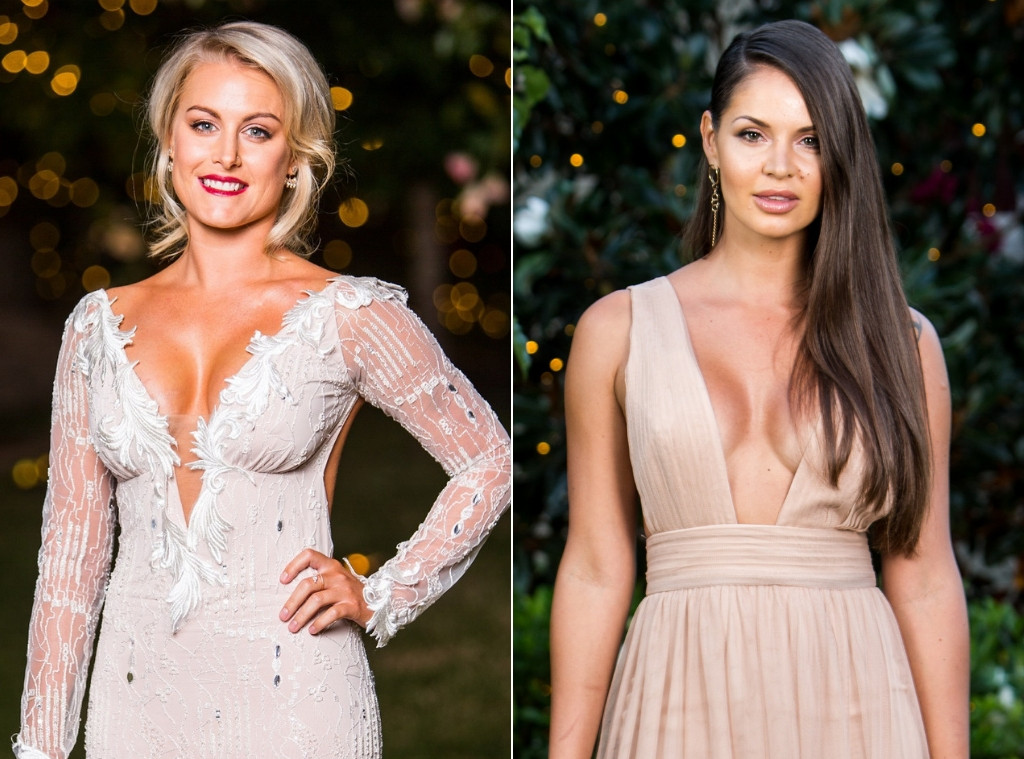 Ten
There is a strict no-phone policy for contestants on The Bachelor Australia. But, as eliminated bachelorette Ashlea Harvey tells E! News, the producers made an exception for Dasha Gaivoronski and herself.  
Ashlea was allowed to chat on the phone with her 9-year-old son Jayden, while single mum Dasha also had time with her son, Leon.
"We were very lucky to have conversations with our kids," Ashlea says. "I don't think any reality show or any human being would cut children off from their parents, no matter what the situation is."
The property consultant says spending time apart from her son was particularly tough while in the mansion.
"I really struggled. The first part of me being in that house was extremely emotional for me," she says. "Not only because I was away from my son Jayden, but also because he was struggling with me being away. I was trying to follow my heart and put myself out of my comfort zone for mine and his future."
Ashlea tells E! News that she regrets not speaking to Nick Cummins sooner about her life as a single mum.
"I wasn't myself for parts of my experience in the mansion, so I struggled to really open up and let my full personality out, which I think did put me in a bit of a delayed connection with Nick," the 30-year-old says. "Once I was able to tell Nick and tell the rest of the girls, you really see my personality start to shine again. I became happy and bubbly, and a completely different person. If I could turn back time, I would definitely be myself wholeheartedly from day one."
And while it didn't make it to air, Ashlea did eventually share "some really special moments about our life and some photos" with the Honey Badger.
"He and I connected really well after that," she adds.
With 14 contestants remaining on The Bachelor, Ashlea's top picks to win are Sophie and Brittany.
"Sophie has that really catchy, bubbly personality. She's very rough and tough behind the scenes, but she's also classy and sophisticated," she says. "Britt, because she has her life in order and is just generally a really great person. I think any man that meets her would agree that she's set in who she is and what she wants, which is a great thing."