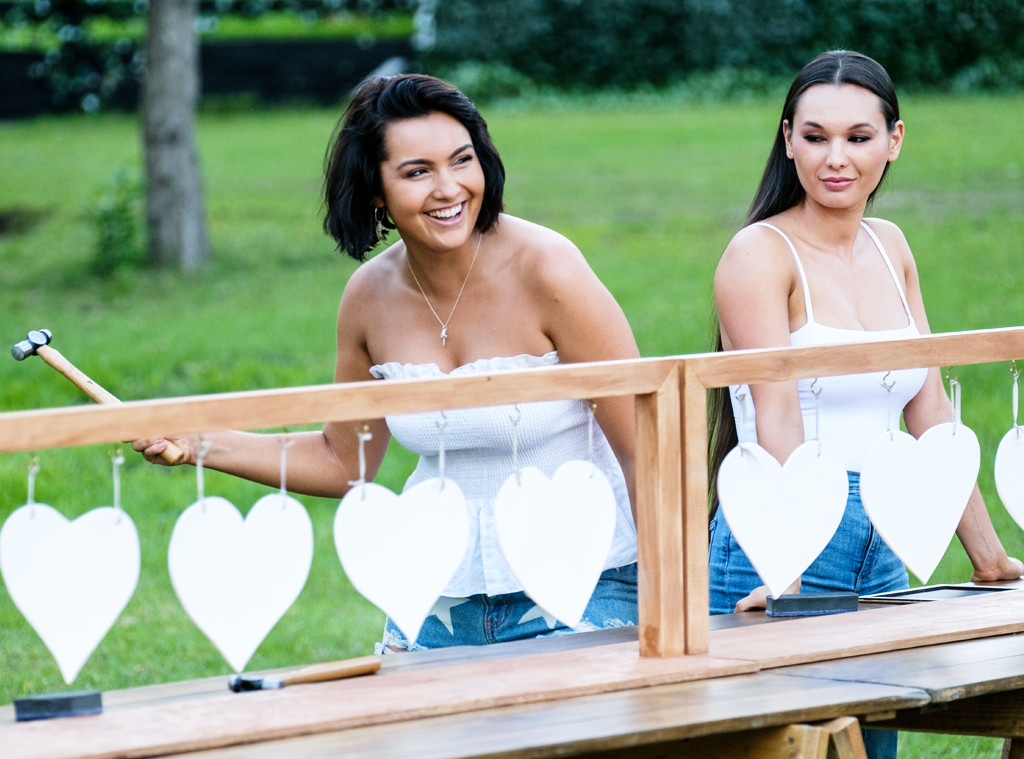 Ten
The contestants on season 6 of The Bachelor Australia are playing hard to win the heart of Nick Cummins—but some are more intent on being crowned the show's Queen of Mean.
In fact, the oblivious Honey Badger only heard of the nastiness when energy healer Cayla took it upon herself to fill him in on her way out the door in episode 3.
"There's so much going on in this house, you have no idea," she warned him.
Well, if he'd watched previous seasons, he might have an inkling.
Unlike The Bachelorette, where the mantra has long been Bros before Rose, the pot-stirrer mantle has routinely been taken up on The Bachelor. And this season's development of bullying in packs feels especially toxic.
"I actually cannot stand Vanessa," Romy stage-whispered to Cat in episode 4 while wearing a feminist "The Future is Female" shirt. Cat went further: "She acts like she's a bloody 10 when she's sitting at about a 4." Oh, boy.
Generally, these reality TV troublemakers come in one of two modes: There's the "that's just me, take it or leave it" type, and then there are those who ham it up for the sake of screen time.
"I wasn't trying to be a villain, I just have no filter," Keira Maguire told The Daily Telegraph after her run on Richie Strahan's season. "There's a difference between being outspoken and being molls."
Alternatively, Jen Hawke has copped to intentionally taking up the mean girl mantle in Matty J's season.
"I knew I wasn't attracted to Matty, so I chose to start playing up for the cameras and become the best damn villain the show had ever seen," she said in an April interview with website Far Kew. "The more bored I got and the more mischief I would make."
Still, it came at a price: "Somebody told me I should go f--king die," she said of online trolls. "I don't regret going on the show, but I would never recommend it to anybody."
This season, Vanessa seemed like an early villain contender after reciting in the premiere,"This is The Bachelor, not Make New Girlfriends."
But instead, it's photo shoot director Romy, fashion designer Cat and political advisor Alisha who formed a "snake" alliance intent on bringing the other girls down. 
"They're my bitches," Romy told TV Week. "We're equally loved and hated."