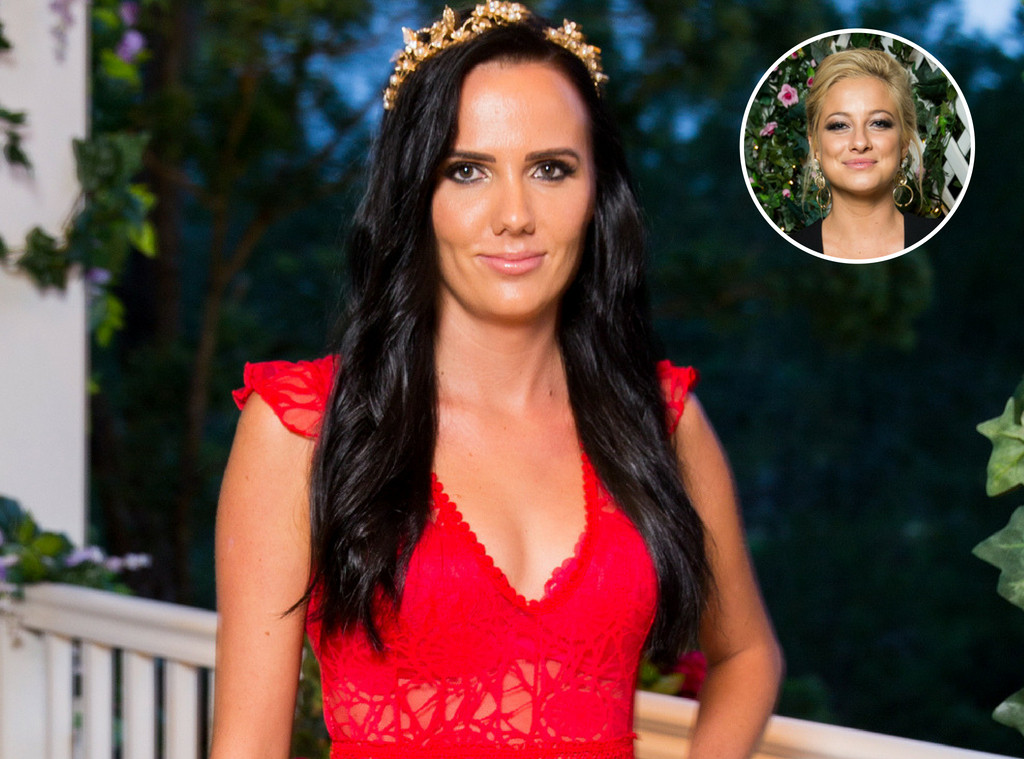 Ten
Has one of The Bachelor Australia contestants been working her magic in the mansion?
In an interview with Woman's Day published August 20, Romy Poulier accused energy healer Cayla Tudehope of performing spells while filming the sixth series—and making a sinister prediction.
"She was always doing weird spells, which really freaked me out," Romy told the outlet.
"She read my palm and told me I was going to have a miscarriage, which wasn't particularly nice."
Romy also noted that political advisor Alisha Aitken-Radburn collapsed during a rose ceremony.
"The day before it happened, Cayla wasn't feeling well, so the ceremony went on for even longer than usual," Romy told Woman's Day.  
"Alisha spoke to her to find out how sick she really was the ceremony is nerve-racking enough as it is without someone making it go on for longer.
"Then in the next one, Alisha collapsed!"
Cayla, whose Instagram promotes her crystal jewellery line, arrived at the Bachelor house carrying a 2-kilo rose quartz crystal as a gift for Nick Cummins, promising it would "attract love and marriage".
According to Queenslander's website, energy healing uses "different techniques that manipulate the energy in our Physical or Subtle bodies to regain balance and facilitate our body's natural ability to heal."
Cayla's approach to healing employs a variety of techniques including Japanese Reiki, sound healing and Seichim Sekhem, which she describes as an Egyptian form that utilities life force energy.
Cayla declined to comment.