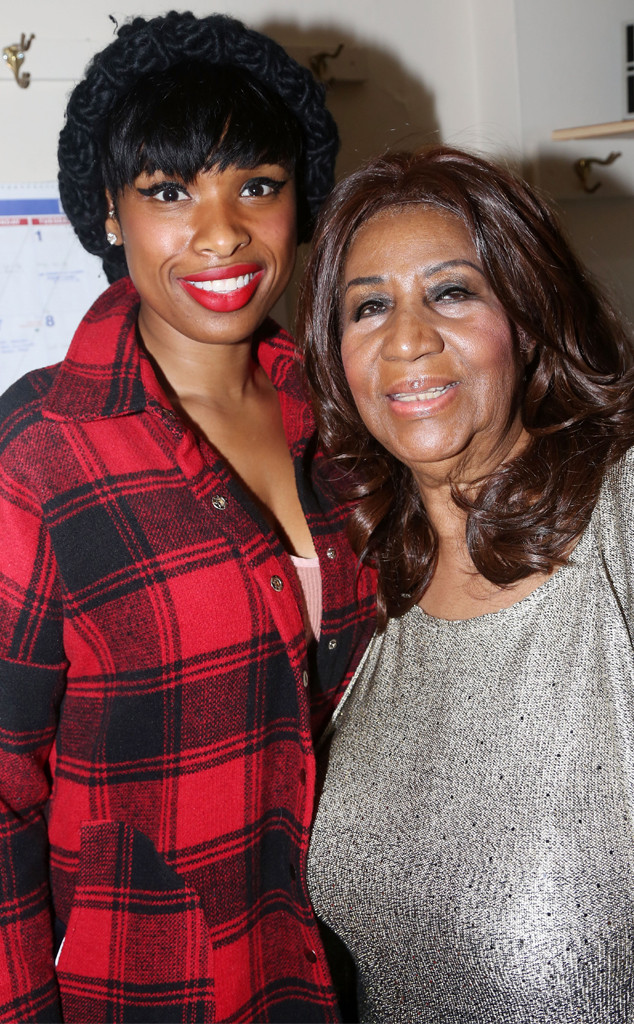 Bruce Glikas/FilmMagic
Jennifer Hudson, who will play Aretha Franklin in a biopic, mourned the singer's death in a touching online tribute.
The Queen of Soul passed away on Thursday after battling pancreatic cancer. She was 76.
"I have no words , so I will let the Queen say it! But I will Say while teaching me about your life, u taught me so much about life and schooled me in mine. I will never forget those teachings," Hudson, 36, wrote on Instagram alongside a video of her listening to Franklin's recording of "Let It Be" on her car stereo.
In January, legendary music producer Clive Davis confirmed reports that the Oscar-winning Dreamgirls actress, Grammy-winning singer and American Idol alum would play Franklin in a movie about the life of the R&B and soul icon, who had inspired countless singers for decades. He added that Hudson had "been anointed by Aretha herself" for the movie role.