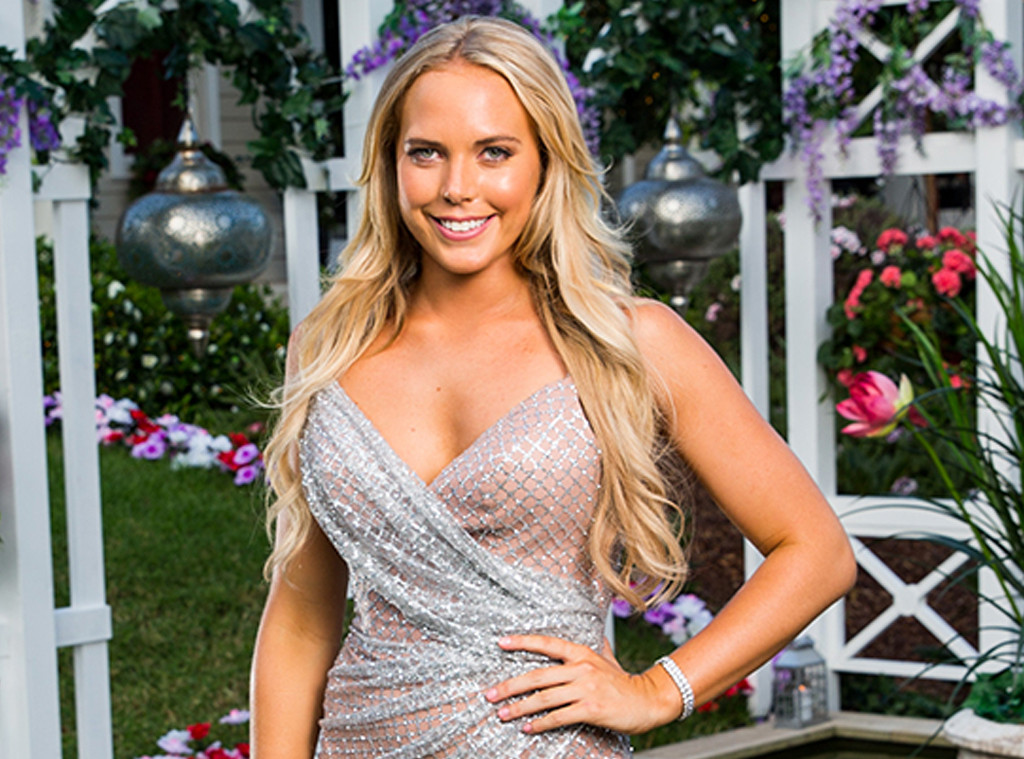 Ten
As The Bachelor Australia's Nick Cummins himself might put it, Cass Wood's spying game was as subtle as a brick through a window.
Watching her awkwardly stalk the Honey Badger while he flirted with the other contestants on the August 15 season premiere was borderline excruciating.
But, before we write the 23-year-old off as pot-plant level on the Jarrod Woodgate intensity scale, let's put ourselves in her strappy sandals for a second.
The Sydney student is smoking hot, plays rugby, surfs and is practically neighbours with Nick, who calls Manly home. They've been on a few dates, so she knows she's in his league. The math checks out.
Cass rolled up in a limo to the candlelit mansion and her real-world crush was standing there. (Sidenote: Since when do they carpool with other contestants? Is this a budget issue?)
"I actually know him. I can't believe that he's here. I met him through playing rugby, and he actually goes to my gym," she explained to the producers on camera.
As Nick put it, the previous timing simply wasn't right for the pair.
"We had a couple of dates and things," he explained. "She was doing her thing, I was doing my thing. It was a hell of a surprise to see her there."
From Cass' perspective, their TV meet-cute would have seemed written in the stars. Or at least rigged by reality producers. This was either fate or a saccharine setup. Suddenly she was thinking: 'It's me. I'm the main storyline!'
But, she spooked. Cass swung too wildly between being oddly evasive (for God's sake just answer that poor producer asking if it ever "got romantic") and way too cards on the table ("I'm honestly really, really happy right now."). 
On The Bachelor, women are expected to put their heart—and often dignity—on the line just to prove their worth as a future wifey.  
And Cass did exactly that.
After watching girl after girl steal Nick away for a chat, she had her moment to show she's very serious about finding the one.
"I came here to potentially fall in love, and this is why this is weird for me," she said, through nervous giggles. "In a diary I wrote down goals, my dreams that I want to happen, and it's happening right now."
"Is my name in there?" a bewildered Honey Badger asked.
"Yeah. I told the universe what I wanted, and it's happening," she replied.
As anyone who's watched even a second of reality TV knows, the power of editing can turn even the most level-headed woman into a potential bunny boiler.
There's also been a long history of portraying women on The Bachelor as super needy (Ali Oetjen? Check. Elora Murger? Check).
So yes, Cass was anything but cool here. And yes, she should stop touching her hair, but let's cut her some slack. Their reunion would have felt like a head-spinning coincidence.
Plus, it's not like she jumped in a pool. (Sorry, Kayla).