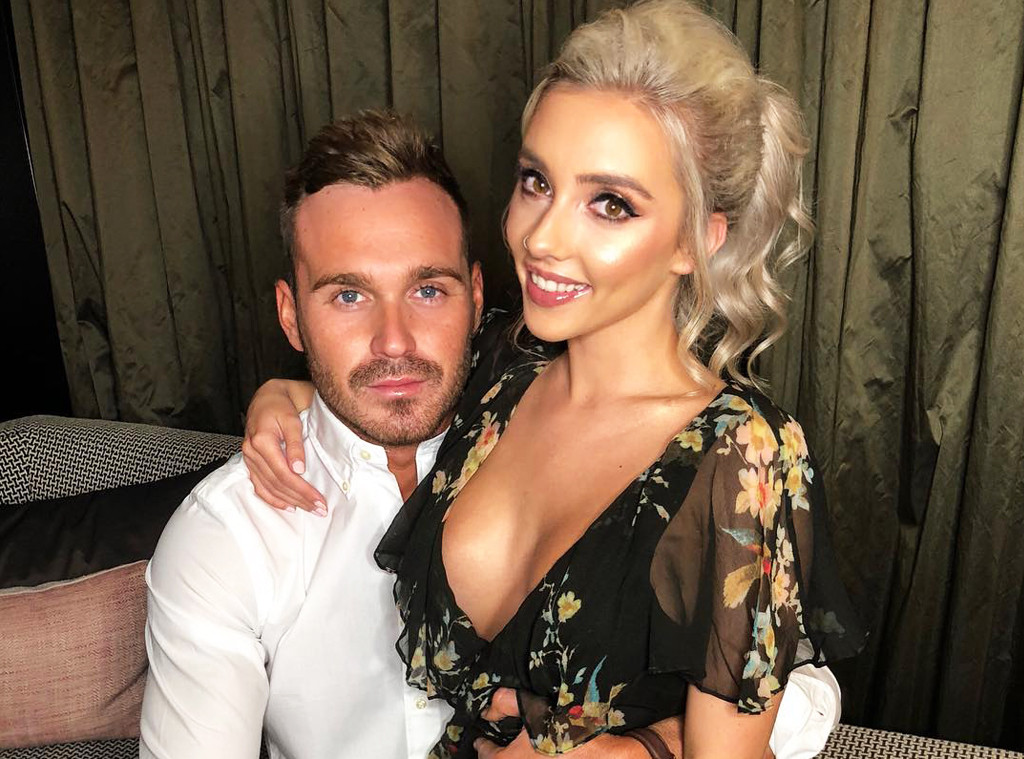 Instagram
Love Island Australia's Erin and Eden are still going strong—and putting the past behind them.
Erin Barnett went on record this week to shut down speculation of a breakup and finally address reports that Eden Dally had a secret girlfriend before going on Love Island Australia.
"There were rumours about it, but they weren't true because he told me about this girl on, like, Day 2 in the Villa," she told Pedestrian's Waiting For a D8 podcast. "He was seeing someone before the show, but they cut it off before he came in...like, a week before. She knew that he was going on a dating show. It is what it was, but it wasn't a girlfriend. It was someone he was just casually seeing."
When asked if the two were still in contact, Erin replied, "Nope, definitely not. I made sure of that."
The 23-year-old reality star also confirmed that she's still planning to move from Melbourne to Sydney to live with Eden.
"After August, I'm moving to his place in Sydney," she said. "I asked if he wanted to give Melbourne a go and he was like, 'No, see how you go in Sydney, and then I'll see if I want to come to Melbourne.'"
And she reassured everyone that her relationship with Eden is rock solid.
"I just feel like I've known Eden longer than I've known anyone," she said. "I don't know how to explain it, it's just a lot better than any relationship I've ever had."
Last week, the couple raised eyebrows when Erin didn't accompany Eden to a Cosmopolitan party in Sydney.
"All is fine between Erin and I," Eden told Cosmo August 3. "The constant speculation makes us both laugh. We are very happy and moving forward with our relationship."
The pair placed second on the inaugural season of Love Island Australia, losing out on the $50,000 prize money to Grant Crapp and Tayla Damir—who announced their breakup just weeks after the finale.