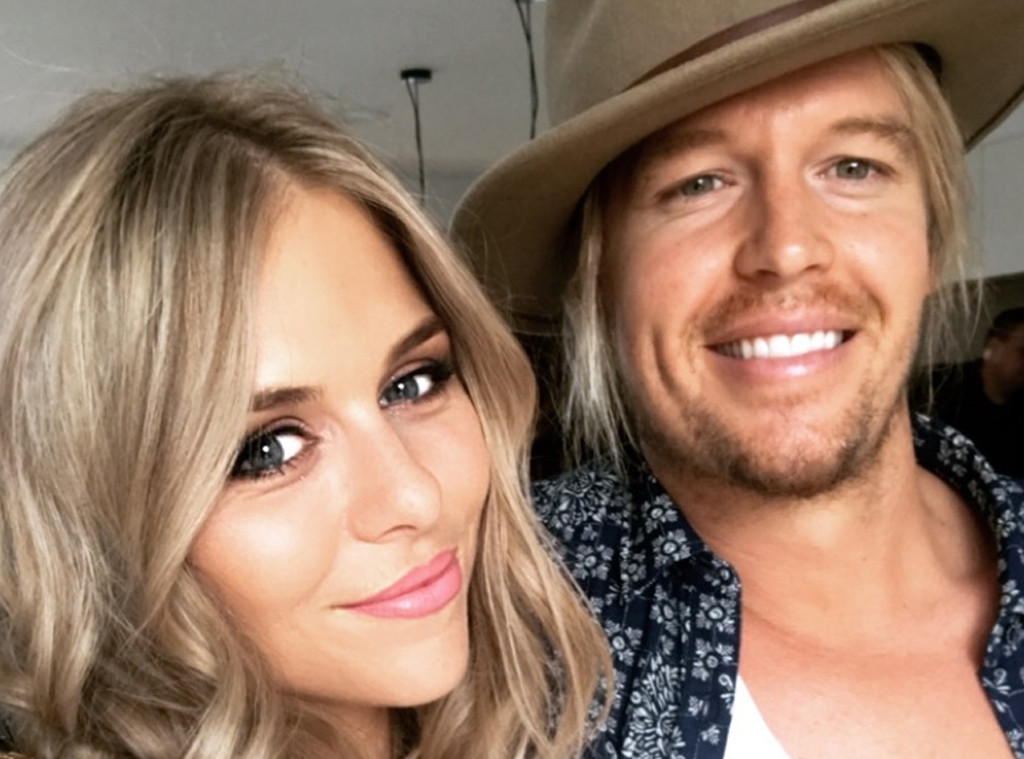 Instagram
Tara Pavlovic has fired back at Sam Cochrane after he accused her of being violent and an "excessive" drinker.  
In a Woman's Day interview published August 6, Sam alleged his Bachelor in Paradise ex verbally and physically abused him while they were dating.
"As soon as the show wrapped everything spiralled," he said. "The relationship took a back seat, the drinking kicked in and then the violence started."
The 31-year-old voiceover artist alleged Tara "bit my hand, my face and my back" in a fight after they attended a charity event at the Flamingo Lounge in Sydney, and punched him in the face on the weekend of their engagement party in early May.
Taking to Instagram Stories while travelling to Sweden on August 6, Tara—who previously called their relationship "toxic"—responded to Sam's comments with a pic of her holding a glass of champagne.  
"Champagne on the plane cause apparently I'm an alcoholic," the 28-year-old wrote.
"There are terrible people in this world. I learnt that over the past 6 months. I reached a low I never knew I could reach and I turned into a person I have never been before," she added.
"Keep amazing people in your life, and don't let hidden agendas emotionally bring you down. … I am so grateful for my amazing, REAL friends and my family. You all know me and you know I am a good person and that's all that matters."
In a second Story while waiting for a connecting flight, the Queensland nanny told her fans: "On the Waters can you bloody believe it! How good is that for an apparent alcoholic."
Sam then posted his own response, screenshotting her Story and adding the caption: "I'm terrible 3 days later because I finally defended myself and spoke out after her trying to attack me in the media. I never wanted to discuss any of this and had wanted to move on. I only wanted peace."
The pair, who got engaged during the Fiji finale of Bachelor in Paradise, announced their breakup via their separate social media accounts on July 10.