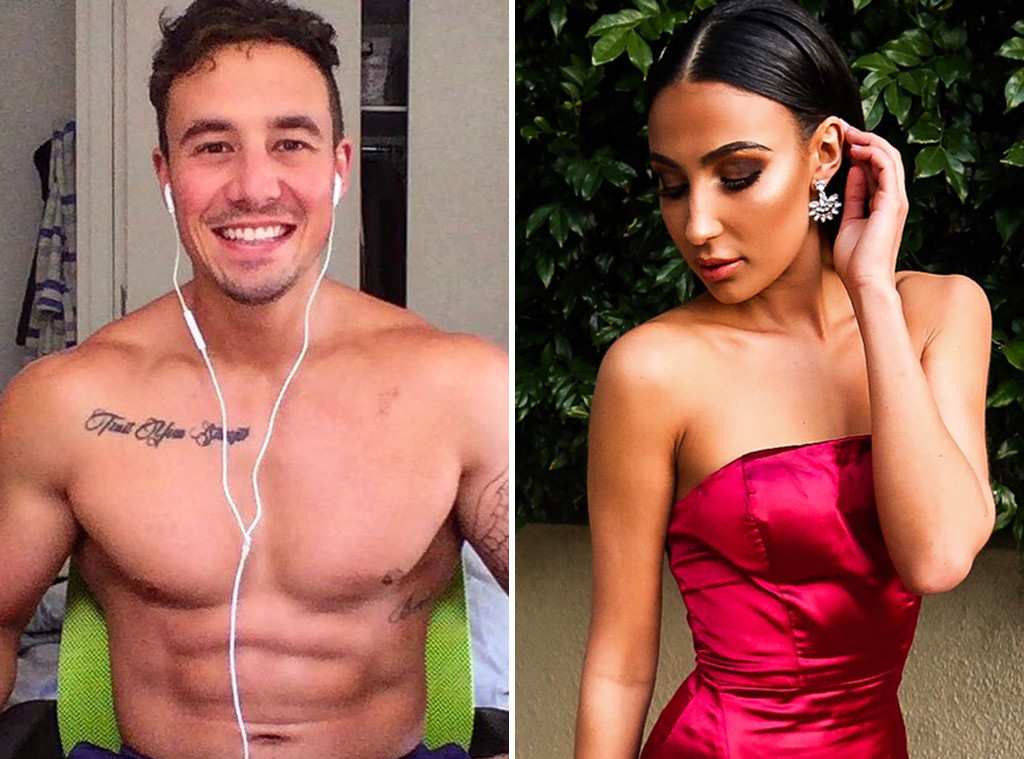 Instagram/Grant Crapp, Tayla Damir
The Love Island drama isn't slowing down.
Grant Crapp revealed he's back with his ex-girlfriend—the one he was dating before he went on Love Island Australia—following his breakup with co-star Tayla Damir.
In a new joint interview and photo shoot with NW Magazine, the 23-year-old said he and ex Lucy Cartwright are dating again, two weeks after he publicly begged Talya to take him back.
"Me and Tayla are finished and I'm back with Lucy," the Canberra electrician told the outlet. "We've picked up right where we left off."
Just 12 days after Grant and Tayla won the first season of Love Island Australia, Tayla, 21, announced their split on Instagram.
After first saying he wasn't aware they'd broken up, Grant then posted a passionate video pleading with her to give him a second chance—and admitting the rumours about him having a girlfriend before the series were true.
"I lied about that to Tayla, and I totally regret that situation," he said in a July 20 Instagram clip. "That's something that I'm not proud of. Tayla doesn't deserve that at all. I 100 percent regret it…I did break up with [Lucy] before Love Island, so it was finished."
Grant told NW that he reached out to Lucy after the fallout to "see how she was going" and they've been "just taking each day as it comes" in Canberra ever since.
And both insist they weren't seriously dating before Love Island.
"I don't think it was until he was on there and I was watching it that I sort of went, 'Oh, I did have feelings that were more than just a friendship,'" Lucy told the magazine.
Tayla, meanwhile, seems to be coping with single life just fine.
"Replacing 'why is this happening to me' with 'what can I learn from this happening to me' has been my biggest game changer to date," she posted on Instagram August 6. "Oh and I've also learnt that swapping a coffee for an espresso martini helps see things differently too."