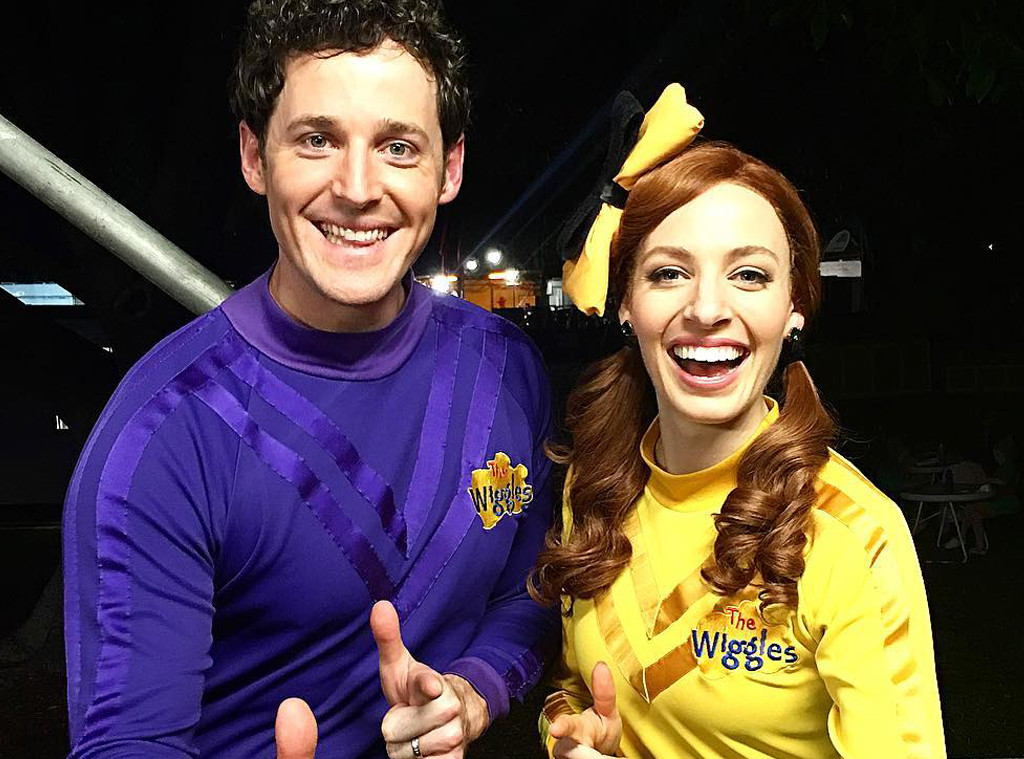 Instagram
The Wiggles couple Emma Watkins and Lachlan Gillespie have announced their breakup.
"We have, and continue to share, the most beautiful life together, but we wanted to let you know that privately for the last six months we have been navigating through a trial separation, and we have made the decision to separate as a couple," read a joint statement posted on Emma's Instagram August 3.
The pair, better known as the yellow and purple Wiggles, stressed that their professional relationship and the future of children's entertainment group The Wiggles would remain intact.
"Throughout that period, we have performed hundreds of shows together and that is always a continued source of joy for us both," they wrote.
"We have embraced this as a very positive change in our relationship. Our incredible friendship has been strengthened throughout this time and what we have discovered is that, more than ever, first and foremost we love and adore performing as Emma and Lachy in The Wiggles and having the privilege of celebrating this happiness with extraordinary families around the world.
"We have chosen a different path to travel in our personal lives, but please know that we are stronger than ever and we can't wait to see you at a show soon."
The Wiggles are set to tour Canada in September and October, and they launch their next Australia tour in November.
Emma, 28, and Lachy, 32, first met while touring in a Dorothy the Dinosaur show and began dating shortly after they joined The Wiggles in 2013. They kept their relationship secret for two years, before ultimately marrying in April 2016.
"Definitely for me, I was attracted straight away to Lachy's musicality," Emma told The Sunday Telegraph in 2015.
"Being able to experience, together, this amazing time of becoming Wiggles has been the best thing to happen to me. He makes me smile and I have never been happier."