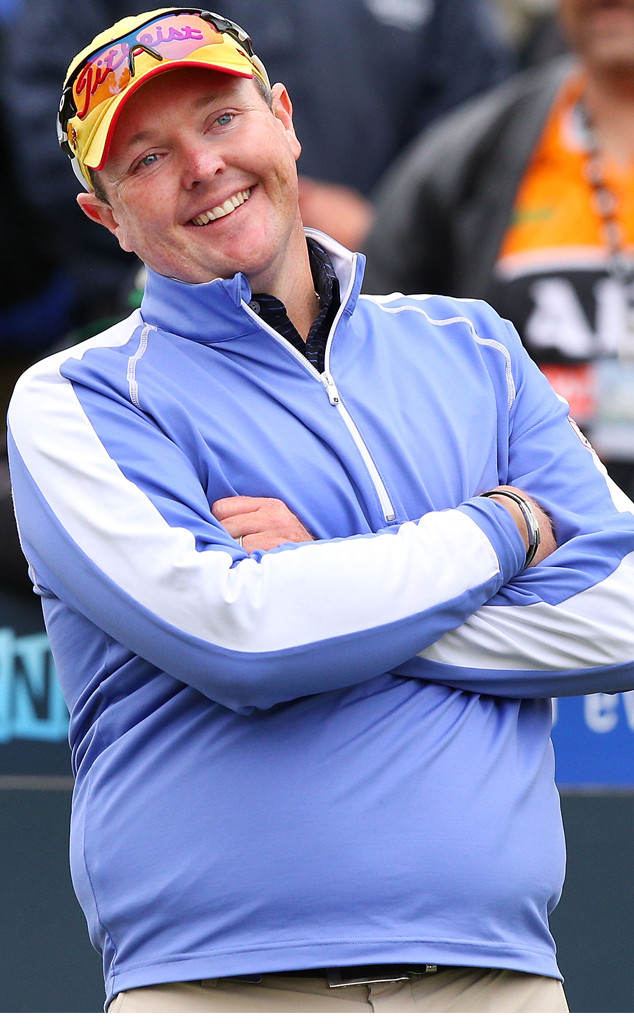 Michael Dodge/Getty Images
Jarrod Lyle is stopping his third round of cancer treatment and will go into palliative care.
The 36-year-old Australian golfer's wife, Briony, announced the news on his Facebook July 31.
"My heart breaks as I type this message," she posted alongside an image of Jarrod in hospital with their two young daughters, Lusi and Jemma, at his bedside.
"Earlier today Jarrod made the decision to stop active treatment and begin palliative care. He has given everything that he's got to give, and his poor body cannot take anymore. We'll be taking him closer to home in the next couple of days so he can finally leave the hospital."
She thanked fans for their outpouring of support and added that "Jarrod knows he is loved, and the thousands of prayers and well wishes that have been sent his way have kept him going through some incredibly tough times. But he has reached his limit, and the docs have finally agreed that they can no longer strive for a positive outcome."