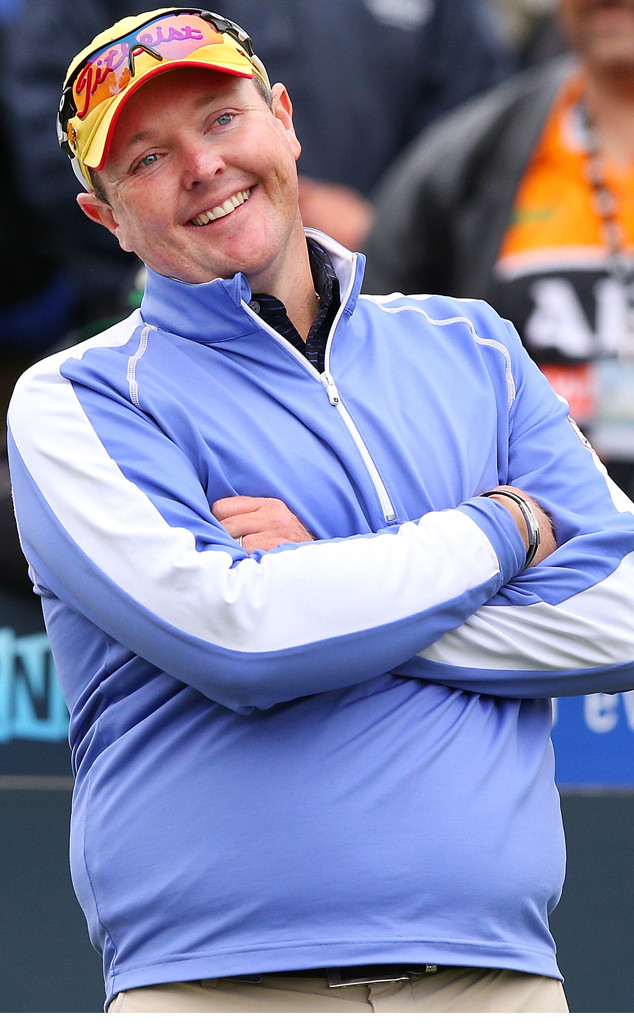 Michael Dodge/Getty Images
Jarrod Lyle is stopping his third round of cancer treatment and will go into palliative care.
The 36-year-old Australian golfer's wife, Briony, announced the news on his Facebook July 31.
"My heart breaks as I type this message," she posted alongside an image of Jarrod in hospital with their two young daughters, Lusi and Jemma, at his bedside.
"Earlier today Jarrod made the decision to stop active treatment and begin palliative care. He has given everything that he's got to give, and his poor body cannot take anymore. We'll be taking him closer to home in the next couple of days so he can finally leave the hospital."
She thanked fans for their outpouring of support and added that "Jarrod knows he is loved, and the thousands of prayers and well wishes that have been sent his way have kept him going through some incredibly tough times. But he has reached his limit, and the docs have finally agreed that they can no longer strive for a positive outcome."
Jarrod's health had been drastically deteriorating in recent months, as Briony kept fans updated on his progress on social media.
She advised that "When it's appropriate, I will post details of a memorial service."
The Shepparton, Victoria native was first diagnosed with acute myeloid leukaemia as a 17-year-old and beat the disease in 1998. He begin playing professional golf in 2004, including playing in the 2006 British Open and 2008 US Open, but his cancer returned in 2012.
After successfully undergoing treatment, he came back to the professional golf circuit and made an emotional appearance at the 2013 Australian Masters.
His disease returned for a third time in July 2017.
On Wednesday, Dwayne "The Rock" Johnson and others expressed their grief about the news.
"Man this is a tough one," the Skyscraper actor tweeted. "Sending so much love, light and strength to Jarrod and his Lyle family."
Champion golfer Adam Scott said, "He is one of the best blokes there is. Given all the difficulties he's had since his late teens, he has lived the best life he could with the tough cards he has been dealt. He played such good golf while battling illness; he has been through it all."
Golfer Ernie Els tweeted, "Life is very precious and you have been so strong. We are thinking and praying for you and your family now more than ever."