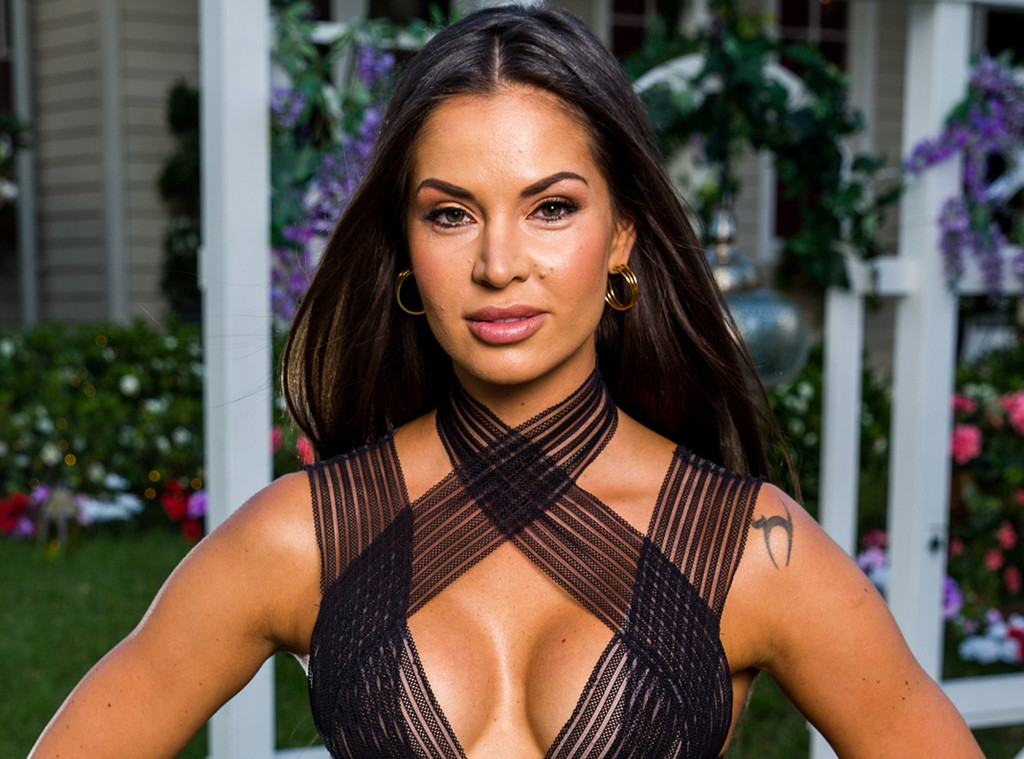 Ten
Ten just revealed two new contestants vying for Nick "Honey Badger" Cummins' heart—and one is a very strong contender.
In a newly released Bachelor promo, we meet 32-year-old personal trainer Dasha, who is based in Adelaide and originally hails from Russia.
Upon meeting Nick at the mansion, the Bachelorette tells the former Wallabies player she has a "little something for you" and adds, "You're quite fit, you will definitely be able to handle it."
A voice over teases that Dasha has "a move that just might win Nick over," but we don't actually get a glimpse of it. 
As the screen fades to black, Nick declares, "Oh wow!" and "Jeez, you're strong!"
After their meeting, the startled rugby player says to camera: "She left me wanting more, but at the same time, happy with what I got."
Joining Dasha on the hit reality dating series is Victorian legal secretary Vanessa Sunshine. The 27-year-old says her ideal partner is sincere, funny and someone she can build a future with—and Nick seems to tick a lot of those boxes.
Last week, 23-year-old Perth youth worker Brooke and 23-year-old former Miss World Finalist Cass were also announced as contenders.
In total, 25 women between the ages of 23-34 will take part in this year's season of The Bachelor, set to premiere on August 15.