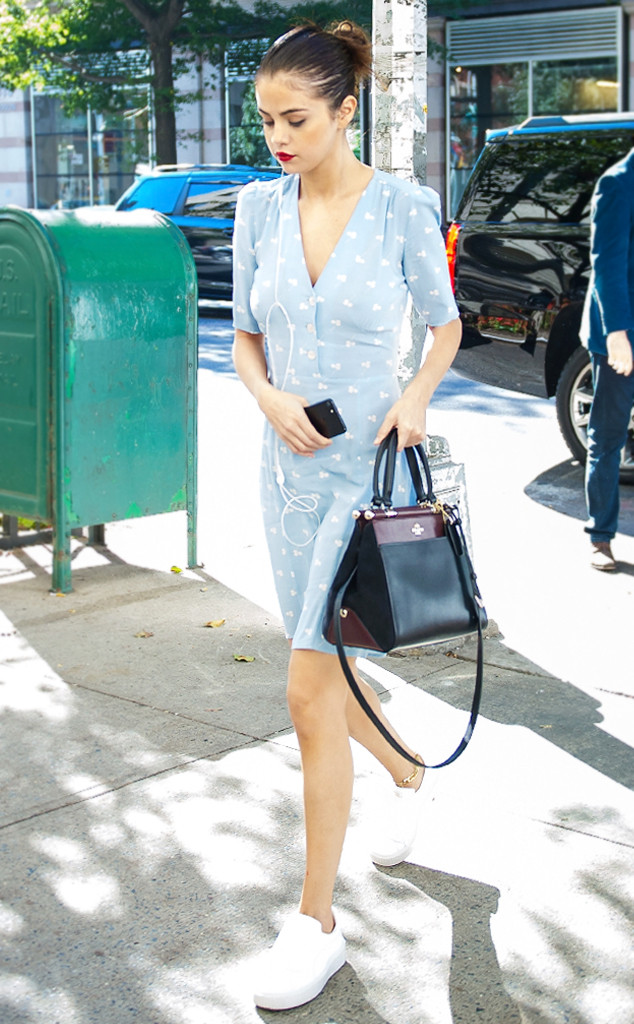 Gotham/GC Images
You want to look cute, but you also want to be comfortable. Why is it so hard to create an outfit that does both?
Thankfully, celebrities like Selena Gomez, Pippa Middleton and Kendall Jenner have solved this age-old problem with one trend: dresses paired with sneakers. For so long we've seen celebrities style feminine garments like the singer's pale blue Rouje dress with high heels, flats, sandals and boots (during fall)—that's it.
Now, that's changing. City dwellers, who wear sneakers with dresses during their commutes, and now celebrities are demonstrating that the pairing can look just as chic as the dress and heels combination.
Adding sneakers to your outfit, however, does make your look more casual. But, if you need an outfit to wear to a relaxed office setting, weekend brunch or a date where heels wouldn't quite work (Think: a barbecue, the zoo or a parade), recreating Selena's style will allow you to rock the dress that makes you feel confident and feminine without sacrificing comfort.