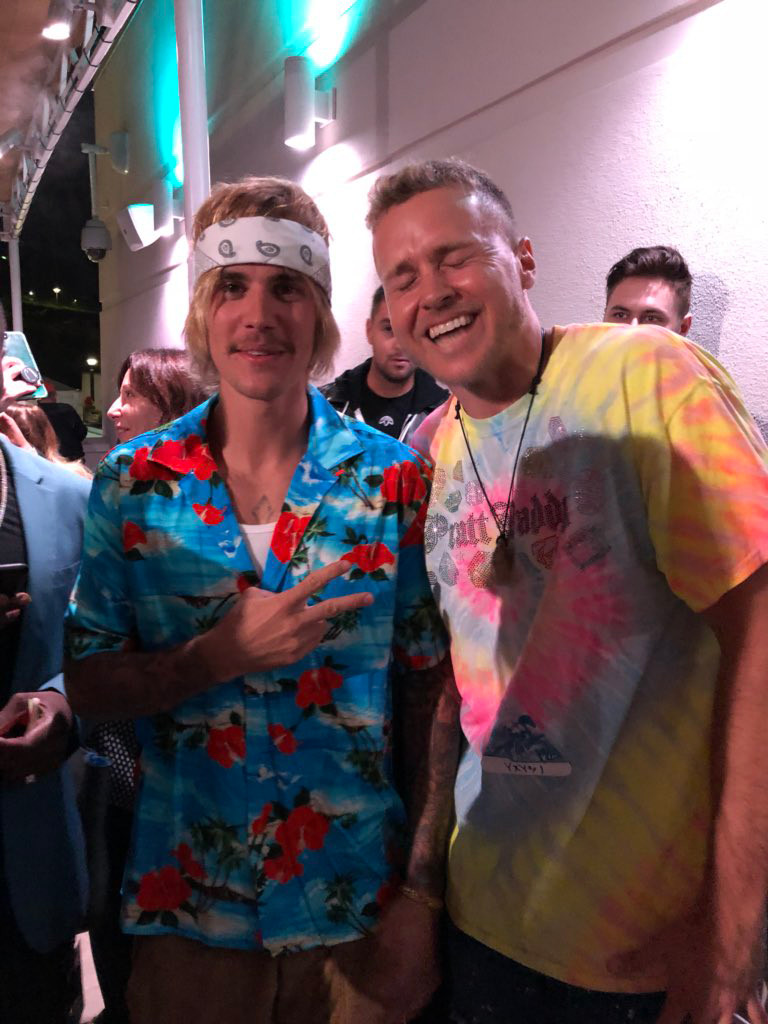 Twitter
They say a picture is worth a thousand words, but we only have one for this shot of Spencer Prattand Justin Bieber—amazing.
The reality star alum shared the photo with followers early Friday, revealing he had run into the pop star at Post Malone's concert Thursday night in Los Angeles.
The pairing a stylishly unique one as Pratt was proudly sporting a tie-dye shirt embellished with "Pratt Daddy" on the front—a nickname for the star, who became a dad in October 2017 with longtime love Heidi Montag. As a very fitting accessory, the crystal aficionado also rocked one around his neck.
As for Biebs, the crooner was rocking his recent mustache and long blond hair held down by a bandana. He matched Pratt's vibrant shirt with a Hawaiian-style button down of his own.