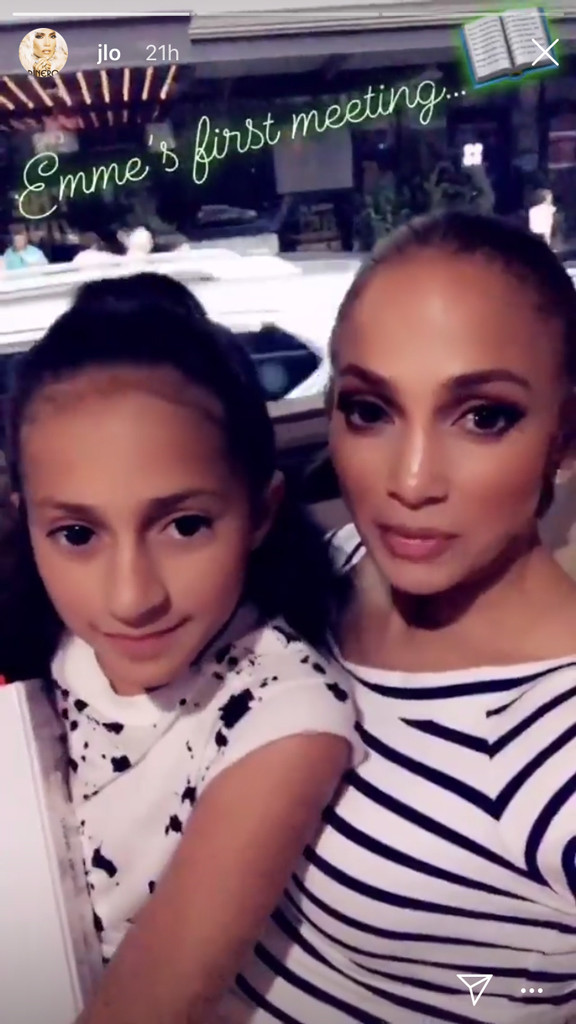 Instagram
Jennifer Lopez's little lady is already chasing her dreams—just like her famous mama.
The triple threat's only daughter, 10-year-old Emme, is a budding author and, thanks to some help from her mom, she's already on the way to publishing her first book.
As Lopez revealed on social media on Thursday, the mother-daughter duo were off to a day of meetings for the youngster's project.
"It's a very special day," the songstress said on camera. "Me and Emme are off to our first book publisher's meeting for an idea Emme had for a book."