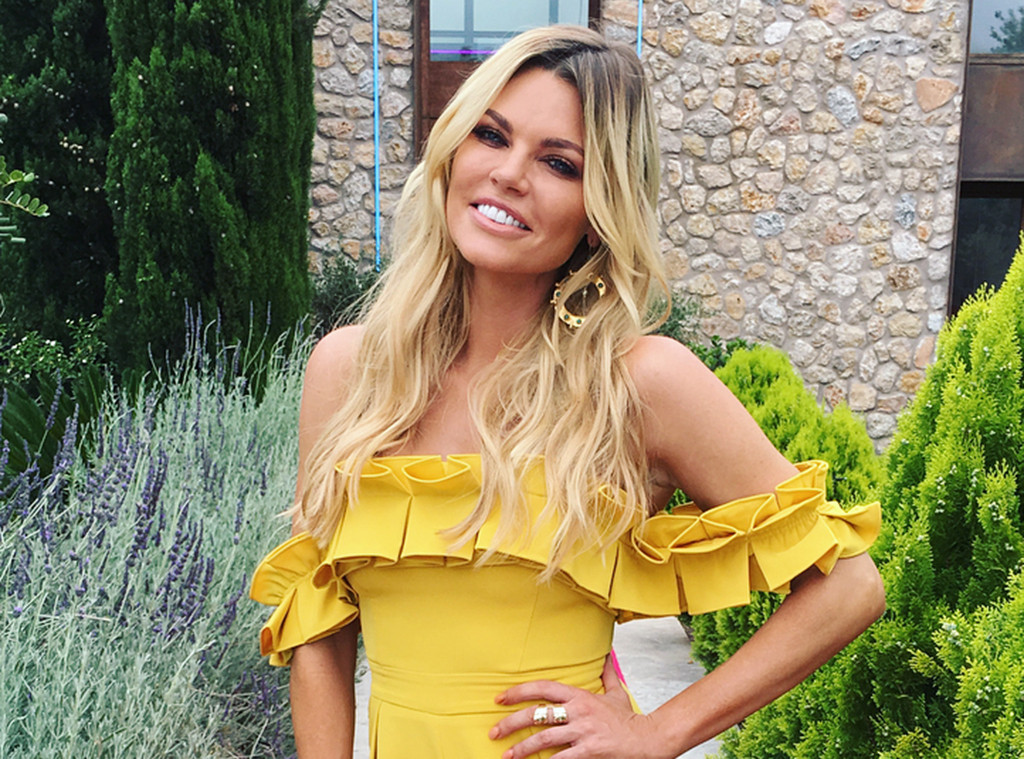 Instagram
Oh boy!
Sophie Monk thought she'd be hailed as a hero after searching for a missing child while in Spain, but she actually "kidnapped" another boy in the process.
Appearing on The Kyle & Jackie O Show on Thursday morning, the 37-year-old explained how she had walked into her hotel lobby one day to find a group of parents desperately searching for a four-year-old boy.
"I went, 'What's the problem? I've got it,'" she told the KIIS FM hosts. "You know those moments where you go, 'This is it... A Current Affair, 60 Minutes—I'm going to nail it.
"I'm running through looking for this kid and they went, 'He's four years old and he's in a soccer outfit,' and I went 'Done'."
The Love Island host searched "everywhere" for the missing boy—including the toilets—before she found a child matching the description.
"Guess what? Bang. Four-year-old in the soccer outfit," she said. "I grabbed him by the arm and went 'Hey, everyone's looking for you, you come with me now.'"
But after walking away with the child, she heard a man yell out: "What are you doing with my son?"
"I realised I was in Europe and there's a World Cup, so every four-year-old was wearing a soccer outfit," the Gold Coast-raised presenter said.
"I kidnapped a kid by accident, but in my head, God, it was brave."
Luckily, the missing boy was found and reunited with his parents—but Sophie didn't get any credit.
"It never works out for me. I'm never the hero," she joked. "I just thought for once I could get a great headline: 'Sophie saves the world'."
The former Bardot singer is in Mallorca filming Nine's reality dating show Love Island after her stint on Channel Ten as the Bachelorette in 2017.
Sophie recently shut down rumours she was dating another reality star, Married At First Sight's Ryan Gallagher.
"They say straight from the horse's mouth and I'm telling you, I am the horse. No, I am not dating anyone," she told Kyle and Jackie O earlier this month.
"I want to stay single for a while because I just need a minute. I just don't need drama in a relationship."