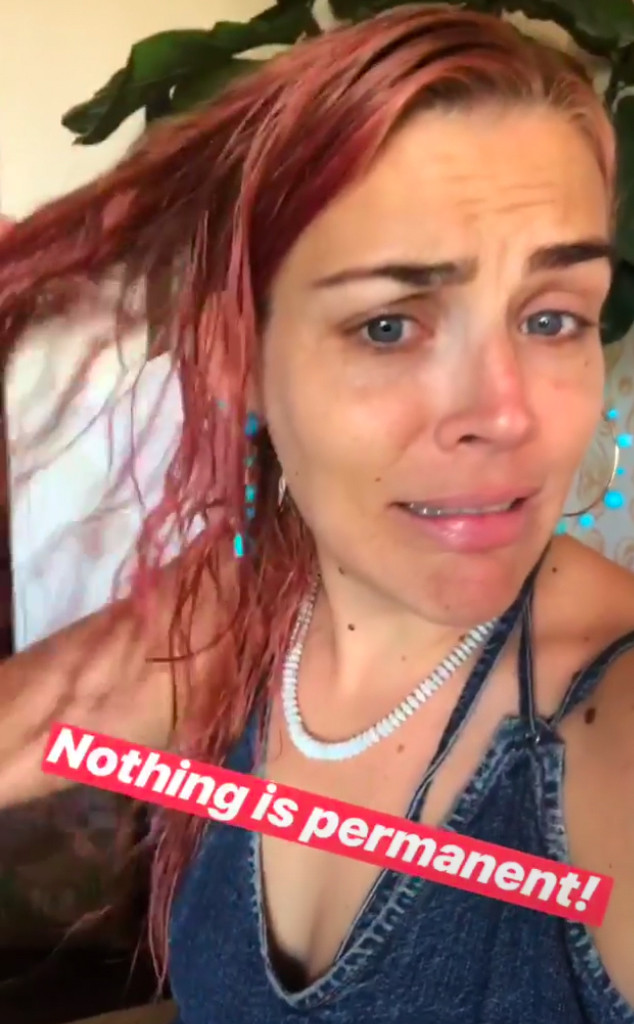 Instagram
Busy Philipps found herself in a hairy situation on Monday when she accidentally dyed her tresses bright pink.
The actress, who turned 39 yesterday, documented the whole ordeal via Instagram Stories.
"Guys. I had a hair dye mishap on my birthday. Accident," she said. "I used a new dye and it's like bright fuchsia. Oh no!"
Reminding herself "nothing is permanent," the birthday girl tried to stay positive.
"But it will fade," she said. "You know, whatever. Maybe this is who I am now. 39. This is me."
However, it looks like a night out was just what the star needed. After enjoying dinner with friends, Philipps posted a new photo of her 'do and wrote, "The pink is growing on me."