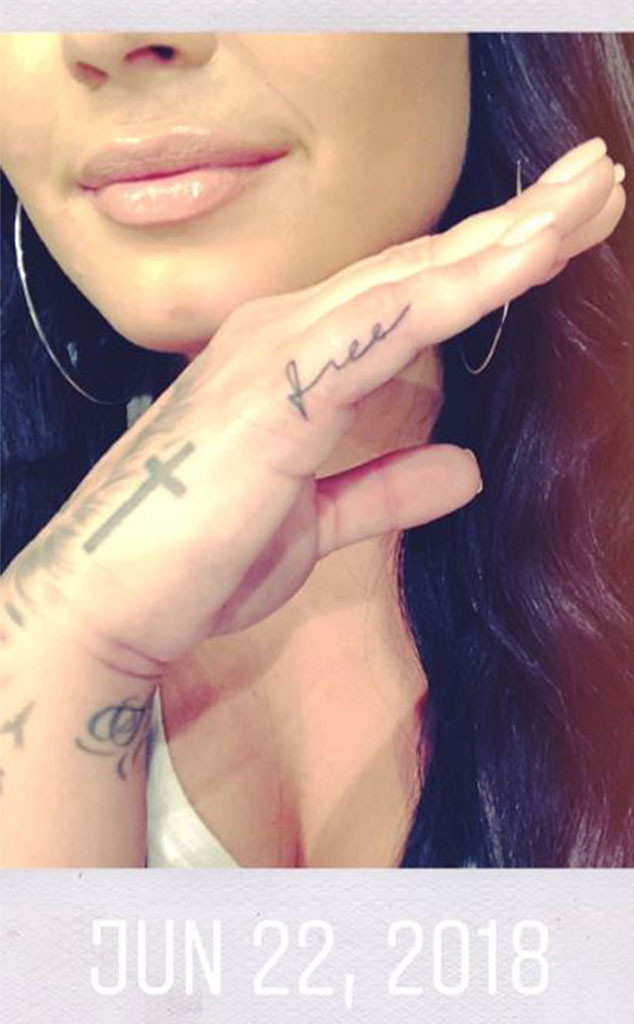 Instagram
Fresh ink for a fresh start.
Demi Lovato took to Instagram Stories on Monday to share her new tattoo, which says "free" in cursive writing on her pinky finger. This is far from the first tattoo for Lovato, who already has more than 20.
The time stamp of the photo reveals that she actually got the tat last Friday on June 22.
In another photo posted to her story, she revealed that her whole team got inked together, showcasing multiple other identical tattoos. "The team that tats together stays together," she captioned the shot while on tour with her band.