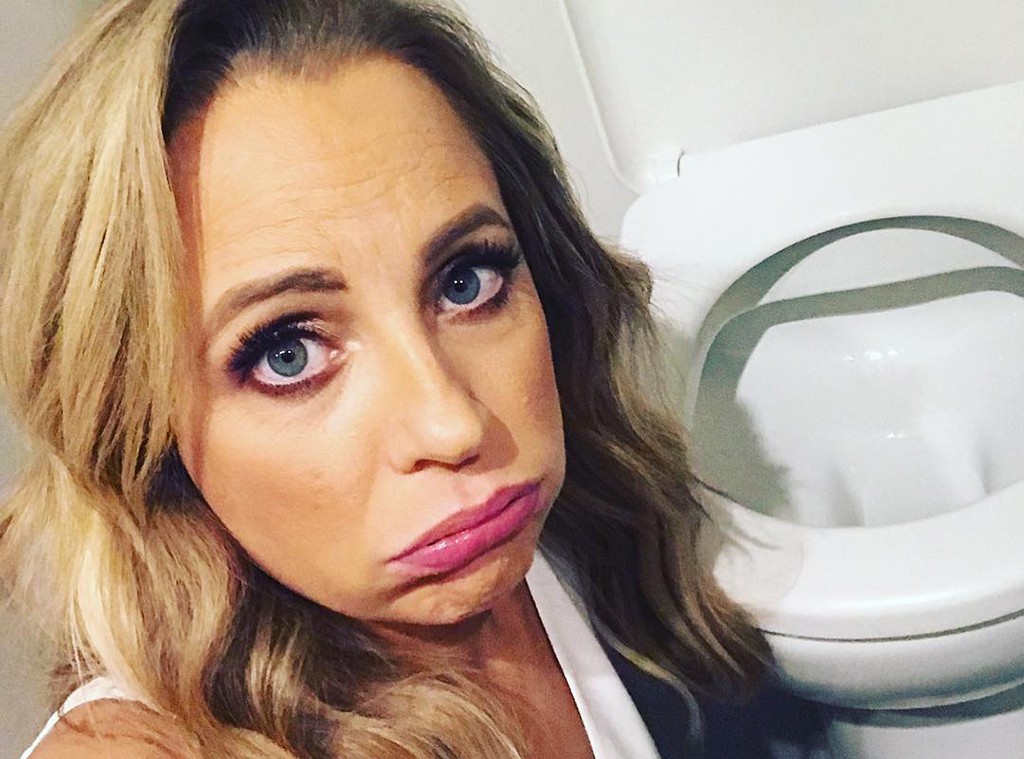 Instagram
Just four days after announcing she's pregnant with Baby No. 3, Carrie Bickmore revealed she's suffering from ongoing morning sickness.
"I thought it would have past by now but it's not going away," The Project host captioned a June 25 selfie crouching next to a toilet. "Why the hell is it called morning sickness when it can be 24/7! Relentless. If I am hungry I feel sick, if I eat I feel sick, if I sleep I feel sick."
The 37-year-old added that coffee, healthy food, water and "pregnancy tablets" were all making her nauseous—but chips were seemingly OK.
Hundreds of fans and fellow celebs quickly commented their sympathies and offered a variety of possible solutions.
"Ohhhh. We/I feel for you!" Zoë Foster Blake (who's mum to Sonny, 4, and Rudy, 11 months, with husband Hamish Blake) commented. "I got through 17 weeks of hell by eating hash browns, Happy Meals, Airwaves gum, and laying on the floor, dying."
Former gladiator Tiffiny Hall, who has 9-month-old son Arnold with husband Ed Kavalee, chimed in, "It is the worst! Lasted 9 months for me. Water was the worst could only drink milk for 9 months. Jellybeans/salty stuff helped me...Hope it passes quick sticks for you!"
Comedian and mum-of-twins Meshel Laurie didn't exactly have a remedy but did offer a comforting phrase: "The worse the sickness the better the baby."
And Carrie's Hit radio co-host Tommy Little joked, "Maybe you need to calm down on the boozing too?"
Carrie seemed to appreciate all of the commentary, writing, "You all have the best advice! Will work my way through the suggestions!"
The Perth-raised star announced her pregnancy on Instagram June 21 with a sweet family video. Carrie is already mum to Evie, 3, with partner Chris Walker, and Oliver, 10, with late husband Greg Lange.