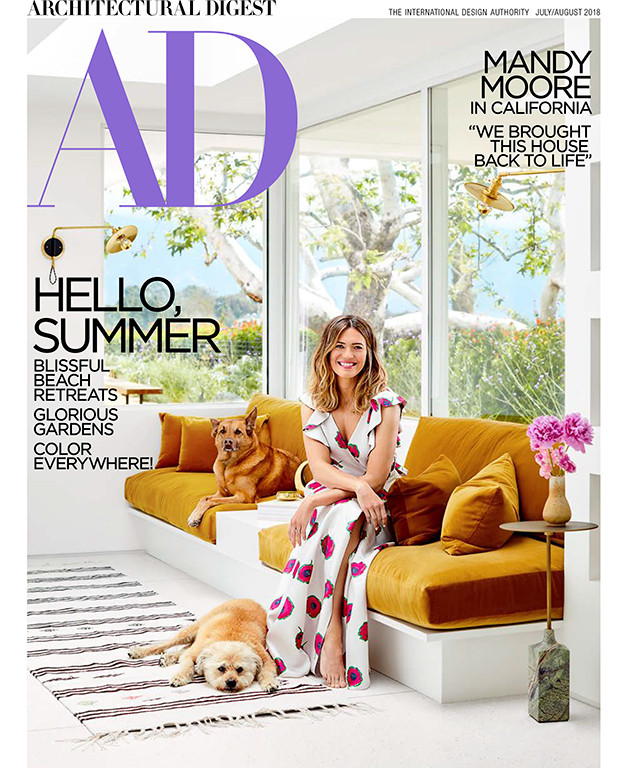 Trevor Tondro for Architectural Digest
Mandy Moore took fans on a tour of her 1950s-inspired home in the July/August issue of Architectural Digest.
The 34-year-old actress lives in Pasadena Hill with a beautiful view of the San Gabriel mountains and valley. In addition to the incredible view, the $2.6 million home includes a pool and a gorgeous yard.
The house needed some interior work, but Moore and her designers didn't want to completely gut it. To revitalize the interior, they installed white terrazzo floors, which gave the house an incredible canvas to work with. They also restored the blond brick walls, fireplace, and the copper fireplace hood that separates the living and dining rooms. Moore even put a piano and record player in the living room for entertainment purposes.