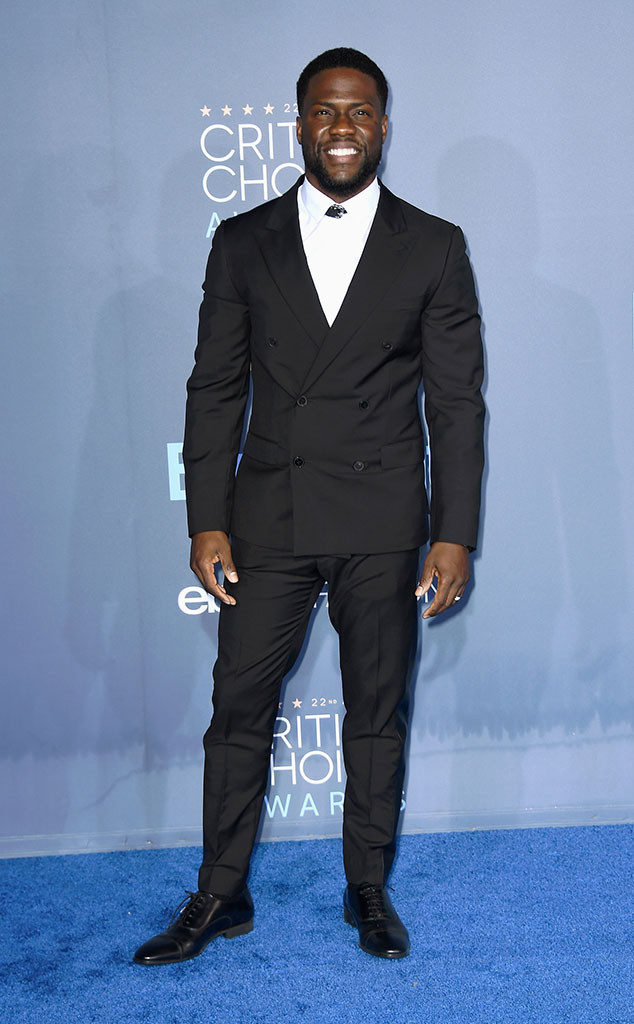 Frazer Harrison/Getty Images
It hasn't been the easiest year for Kevin Hart.
Just 10 months ago, the 38-year-old comedian found himself at the center of a scandal.
In May, Jonathan Todd Jackson, also known as Action Jackson, was charged with trying to coerce Hart into paying an undisclosed sum for a video allegedly showing the Ride Along star with a woman in Las Vegas. The charges included one count of attempted extortion and one count of extortion by letter.
According to the Los Angeles County District Attorney's Office, prosecutors said Jackson was accused of trying to sell the recording to several celebrity news websites. Per the LADA, the alleged attempted extortion took place between Aug. 25 and Aug. 30. However, as of May, the case was still under investigation by the District Attorney's Bureau of Investigation.