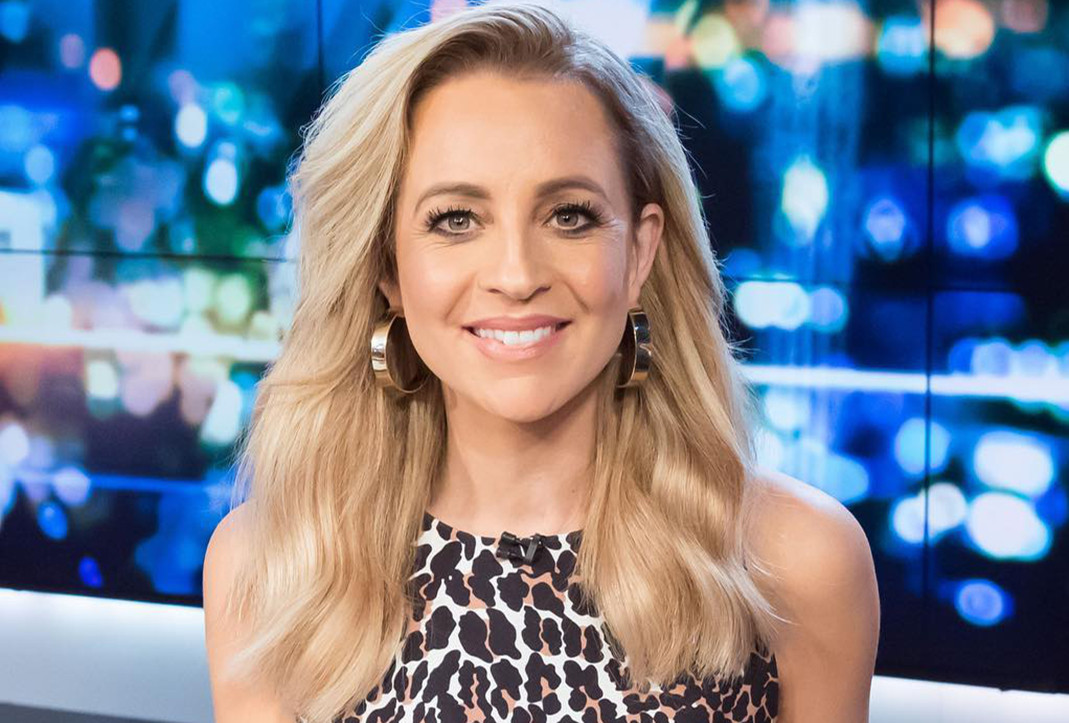 Instagram
Carrie Bickmore announced she's expecting Baby No. 3 on Thursday!
The Project host shared her update with an Instagram clip June 21 telling her daughter, Evie, that she's pregnant while the rest of the family looks on with glee.
"Hey some exciting news to share with you," Carrie, 37, captioned the video. "We are having a BABY. How funny is Evie asking if it's twins. No honey it's not twins!!!!!!"
In the clip, 3-year-old Evie gasps with joy at the news, then looks sceptically at Carrie's stomach.
"There's a baby in Mommy's tummy," Carrie says, prompting Evie to ask: "Is it a girl or a boy?...Have you got twins?!"
Soon after the Melbourne-based star's announcement, her co-workers were quick to chime in with her support.
"Such beautiful news!" The Project's Lisa Wilkinson wrote on Twitter. "Huge congrats to my beautiful friend and colleague."
Meanwhile, her Hit radio co-host Tommy Little shared her video and wrote, "Bicker's is up the duff!!!!!!!!! Yew!!!!! What a lucky little bub to get to be able call such an amazing woman mum."
This will be Carrie's second child with her partner, Chris Walker. Oliver, 10, is Carrie's son from her marriage to Greg Lange, who tragically passed away from brain cancer in 2010.
The Gold Logie winner has been candid in the past about her difficult pregnancies, and she suffered a haemorrhage 10 days after Oliver's birth.
"I'm excited to meet this baby, but I am not excited about the birth," she told The Herald Sun while pregnant with Evie in 2015. "I wasn't one of those women who put the baby on their chest and felt so happy and in love. I just wanted to vomit. I did vomit. Childbirth is hell."