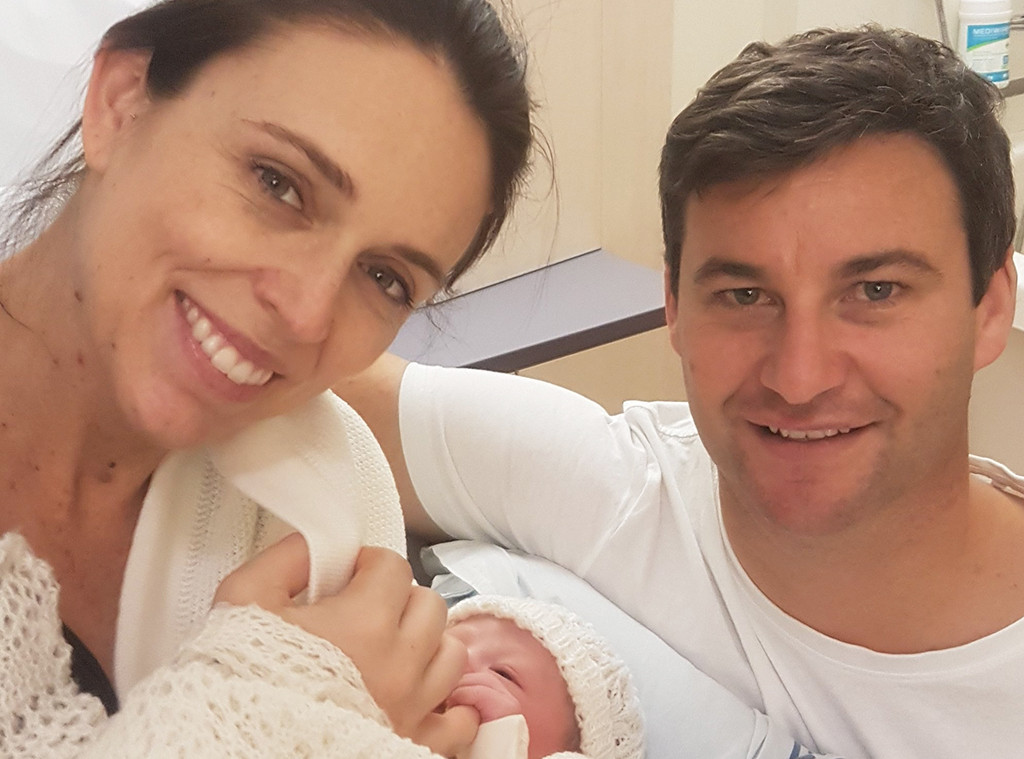 Twitter
New Zealand Prime Minister Jacinda Ardern and Clarke Gayford are officially parents!
The 37-year-old leader gave birth to a baby girl weighing 3.31kg at Auckland City Hospital early on Thursday morning.
Both Ardern and her television presenter partner shared a sweet photo on social media with their newborn daughter.   
"Welcome to our village wee one," the Hamilton-born PM posted on Instagram. "Feeling very lucky to have a healthy baby girl that arrived at 4.45pm weighing 3.31kg (7.3lb) Thank you so much for your best wishes and your kindness. We're all doing really well thanks to the wonderful team at Auckland City Hospital."
"So happy to announce our little girl has finally arrived! Everyone healthy and happy," 40-year-old Gayford wrote. "7.3lb, 4.45pm. Huge thanks to all involved, what a team."
Ardern was keeping busy in the days leading up to her labour. On Wednesday, Gayford shared a photo of her working, along with the caption: "Anyone with aspirations of being PM, make sure you also have an appetite for reading and reading and reading and reading #stillwaiting".
The PM follows former Pakistan Prime Minister Benazir Bhutto as the second world leader to give birth while in office.
Deputy Prime Minister Winston Peters will now serve as Acting Prime Minister in New Zealand for the next six weeks while she is on maternity leave.
The New Zealand leader announced she was expecting her first child via social media on June 19.
"And we thought 2017 was a big year! Clarke and I are really excited that in June our team will expand from two to three, and that we'll be joining the many parents out there who wear two hats," she posted on Facebook and Instagram. 
"I'll be Prime Minister AND a mum, and Clarke will be "first man of fishing" and stay at home dad."