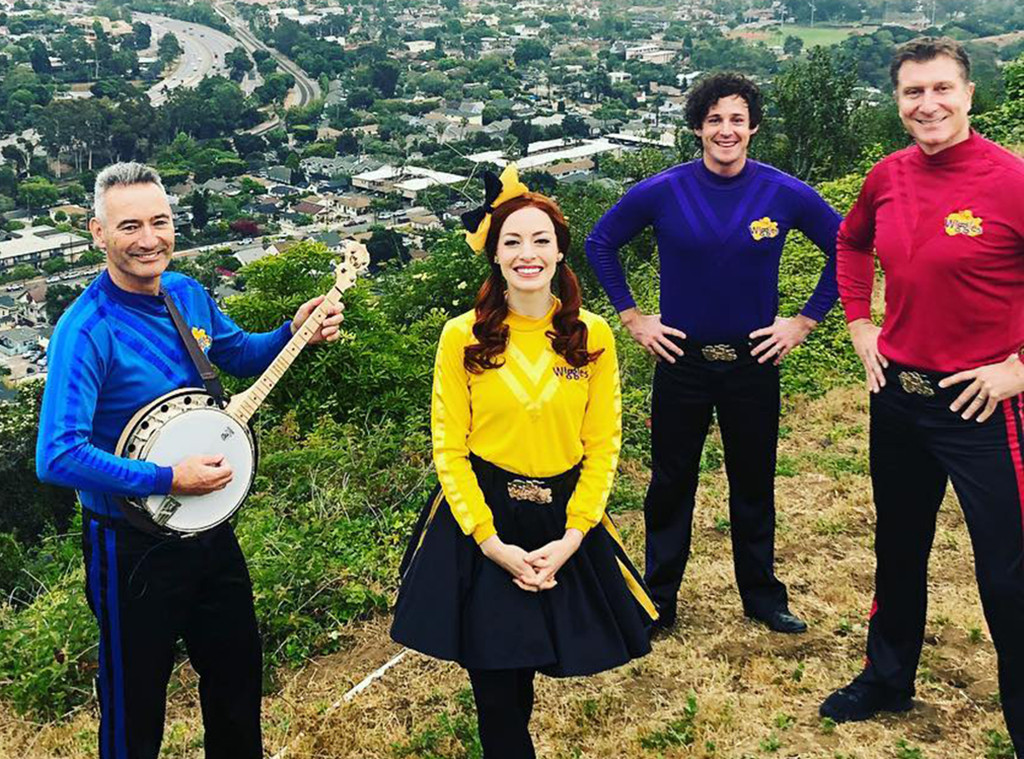 Instagram
A broken nose couldn't stop Blue Wiggle Anthony Field from taking the stage in Boston.
The 55-year-old was rushed to hospital on June 18 after he ran into a revolving door before two sold-out Wiggles shows, resulting in 12 stitches.
The children's entertainer shared an Instagram snap of himself on an ambulance stretcher with a bandaged nose after the accident.
"Big thank you to the ambos and Doc Rice at the Tuft Medical Center in Boston!" he captioned the post.
Anthony recounted the ordeal in an interview on Fitzy & Wippa's Wednesday morning show.
"It was like a scene from a Wiggles TV show, I walked into a revolving door," he said over the phone.
"It smacked my nose so bad I was on the ground. There was blood everywhere. It was shocking."
The Sydney-born performer was rushed to Tufts Medical Center, where his doctor recognised him as a Wiggles member.
"There was a shooting victim in the next ward, and there I am—the Wiggle with the broken nose," he said.
"Someone wanted to take a selfie when I was in the hospital. I had blood all over me and the lady said, 'Can I get a selfie?'"
Anthony received swift treatment before he headed back to the venue. He went on stage at the Shubert Theatre with his hospital bracelet still on.
"The blood was coming out of my nose still. It was a wild day, a shocker," he told the Nova 96.9 hosts.
"They gave me some amazing painkillers so 'fruit salad, yummy yummy' was another world…It was like a Lewis Carroll moment."
The Wiggles have three shows in Canada before their Australian tour begins in Melbourne on June 30.