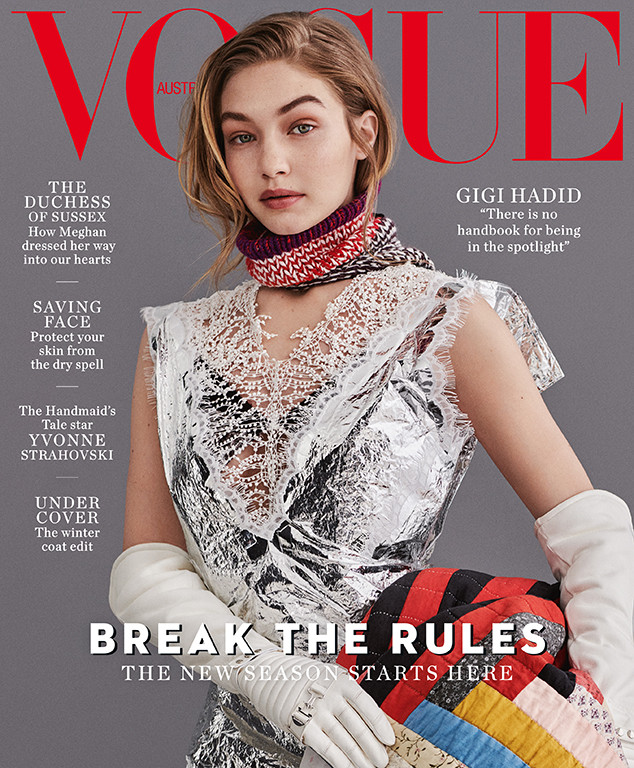 Giampaolo Sgura for Vogue Australia
Even before she was one of the highest paid models in the world, Gigi Hadid lived a privileged life.
Her father, Mohamed Hadid, made his fortune in real estate development. Her mother, Yolanda Hadid, also gained fame through her own modeling career, as well as through her time on The Real Housewives of Beverly Hills. After her parents divorced, Gigi's mom married Grammy-winning music producer David Foster. Yolanda filed for divorce in 2015.
While Gigi still worked her way to the top, the 23-year-old supermodel admitted she used to feel "big guilt" about coming from good fortune.
"I know I come from privilege, so when I started there was this big guilt of privilege, obviously," she told Vogue Australia. "I've always had this big work ethic, because my parents came from nothing and I worked hard to honor them."