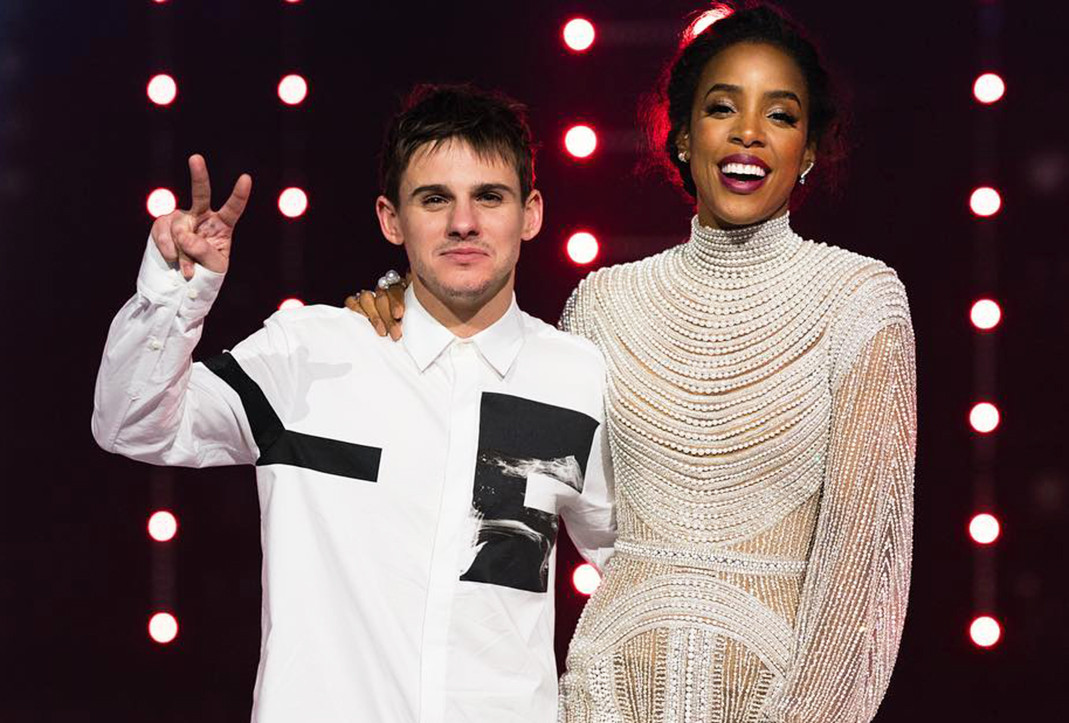 Instagram
Sam Perry proved the naysayers wrong.
After being billed as "the most controversial artist" The Voice Australia has ever seen, the 28-year-old won the entire season on Sunday night.
"I was in absolute shock and think I still am, to be honest," the loop artist tells E! News. "I was proud to get to the finals and be myself the whole way through, but I never thought that I would win it."
Sam's on-stage setup includes a looping station, which allows him to digitally "loop" his voice, a feature some critics—including Voice coach Boy George—took issue with throughout his run on the show.
"I came here to loop, but I come from a musical theatre background and I've done a lot of singing in my life. After Boy George's comments ['You're not really a singer'], we did 'Like A Prayer' by Madonna. I had the looping station in front of me, but I didn't actually use it. I sang that song just like everybody else sang that night.
"And I woke up the next morning and there were still keyboard warriors saying, 'Take the looping station away from him.' So Kelly and I sat back a bit and were like, we're going back to looping. They're going to say stuff anyway."
Their strategy paid off. After more than 1 million votes cast, Sam beat fellow finalists Bella Paige, Sheldon Riley and Aydan Calafiore to win $100,000 and a recording contract with Universal Music.
"I'm conscious to not overcelebrate and to pay my respects to the other artists, but at the same time I have to be proud of what I've achieved," he says. "I worked just as hard as everybody else."
Another thing to celebrate is his bond with his coach, Kelly Rowland. Sam has already booked a ticket to the US where, he says, Kelly is going to "introduce me to some people". And she gave him a special gift at the end of their time on The Voice.
"She knows I'm really into jumpers, so she bought me one that she wore for a couple days and then she took it off and gave it to me," he says. "I don't see her as this crazy superstar, I just see her as Kelly."
Up next: finally planning his wedding to fiancée, actress Liberty Hills.
"We'll probably fly somewhere in Asia," he tells E! News. "All I know is the music will be on point."