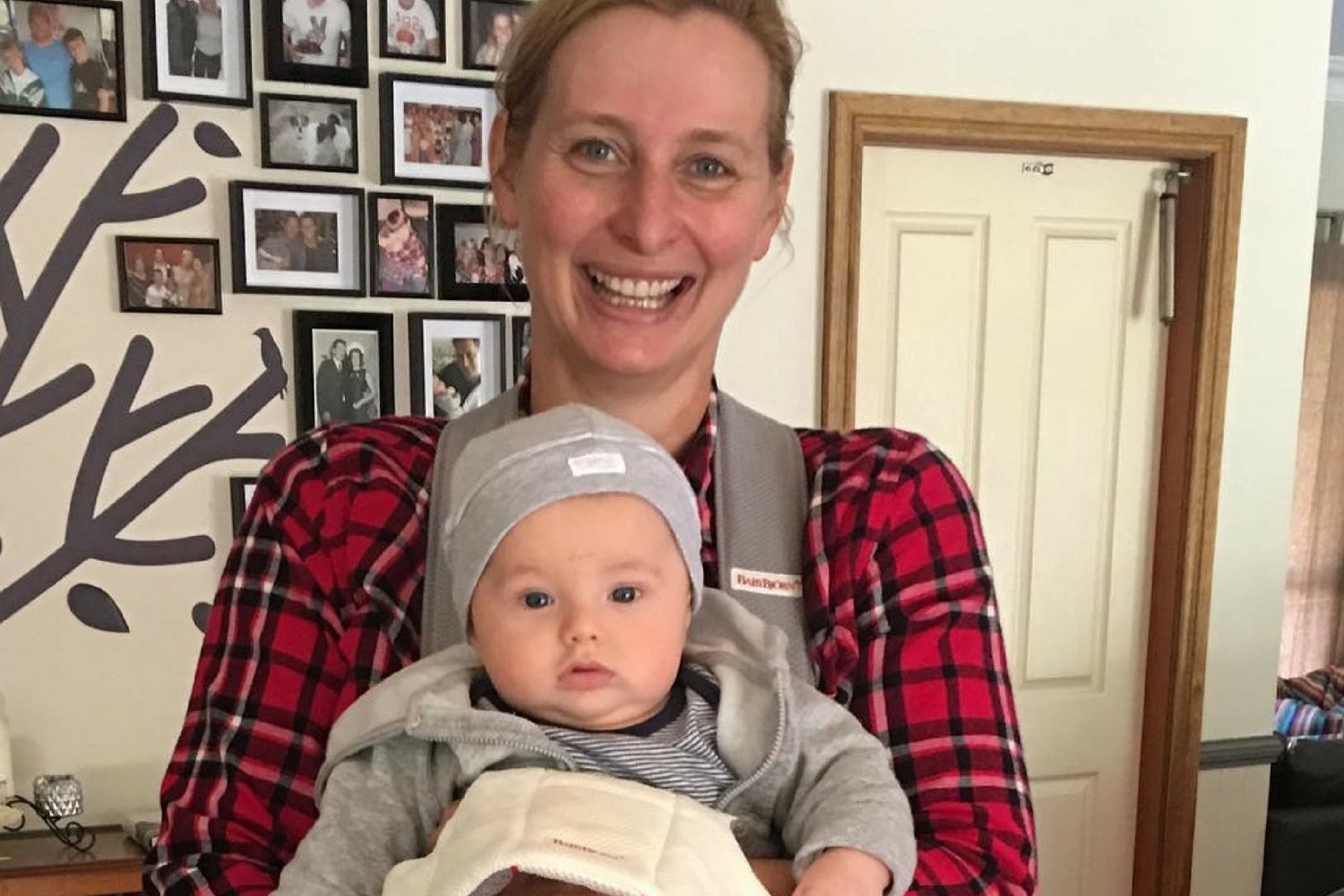 Instagram
House Rules host Johanna Griggs is "ridiculously excited" about being a grandparent for the first time.  
Appearing on The Morning Show on June 13, the 44-year-old opened up about her new role—and how some fans tell her she's "too young" to be a grandmother.
"But I say to them I feel like I've been around for so long it's like dog years, I feel like I should measure my life in dinosaur years! I feel like I'm actually 1,000 years old!" the Channel 7 personality told Kylie Gillies and Larry Emdur.
"In actual fact I'm 44, [my husband] Todd turned 44 on Friday. We're so excited that we were young parents…we've now got these grown-up adult gorgeous young men in our lives."
Johanna's 21-year-old son Joe Sweet, from her previous marriage to actor Garry Sweet, welcomed baby boy Jax with his partner Katie Buttel in March.
In the interview, the Better Homes and Gardens host praised her son's parenting skills and reflected on her own.  
"I was the same age when I had children and I don't ever remember being as calm and as cool and collected as both Joe and Katie are," the Sydneysider said.  
"To be young grandparents and be young enough to do things with them and to be able to help them out, I think it is awesome."
Johanna also joked that her builder husband Todd Huggins has even more photos of Jax on his Instagram account than she does. 
"I'm ridiculously excited but Todd is next level," she said. "He's never been around babies. He's just obsessed. He has actually replaced me on his phone [background] – it's not a picture of me, it's a picture of Jax!"