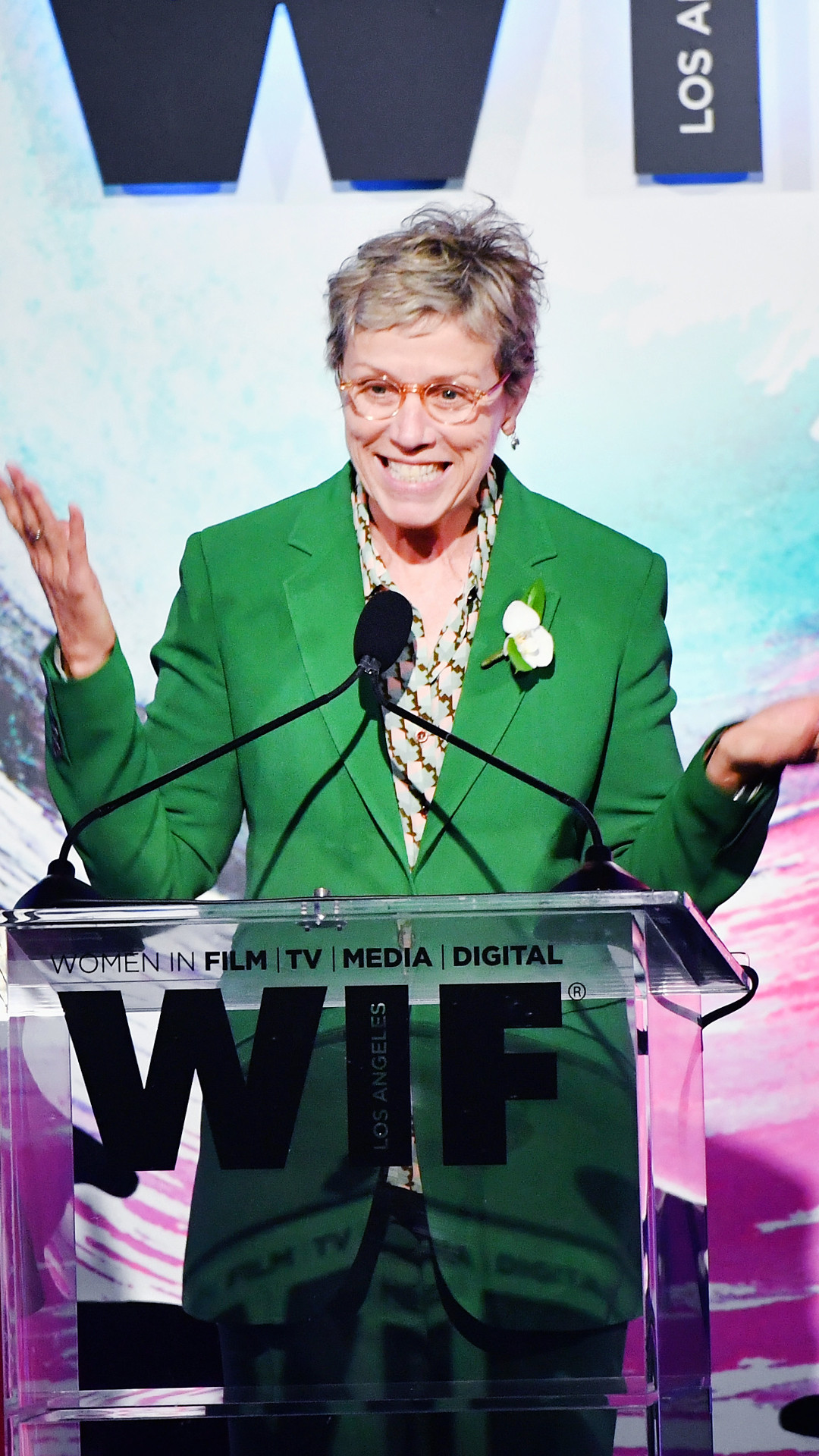 Emma McIntyre/Getty Images
Frances McDormand is a style spirit animal in her own right.
The Three Billboards Outside Ebbing, Missouri star attended the Women in Film 2018 Crystal + Lucy Awards Wednesday night, wearing a green pantsuit Hillary Clinton would approve, a printed shirt and, surprisingly, a pair of very on-trend furry slides.
While the dress code for the annual award show, presented by sponsors Max Mara, Lancôme and Lexus, was stated as cocktail attire on the invitation, Frances opted for comfortable fashion with flair.
The event recognizes "women in film, and the men that support them and all of us who identify as 'other,'" Frances said to the audience before presenting leaders of the gender parity movement in Hollywood. "Other is what I have felt like for many of my past 35 years in the industry…although I have managed to build a pretty damn good career on being marginalized."