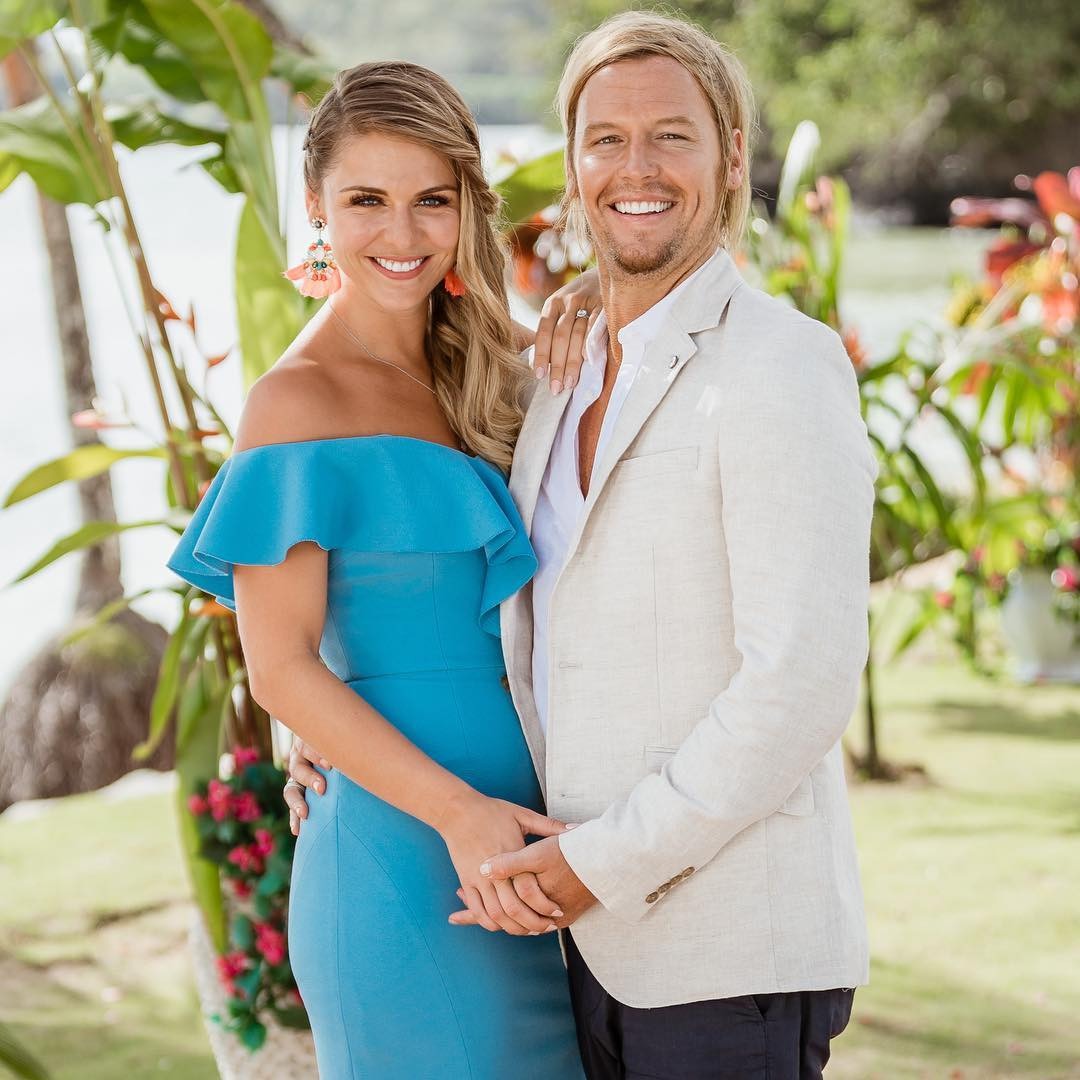 Channel 10
The Bachelor's Tara Pavlovic and Sam Cochrane want everyone to 'stop stressing'.
The pair—who met, fell in love and got engaged on the Bachelor in Paradise this year—put an end to reports they had split.
In an Instagram Story, 28-year-old Tara confirmed she and Sam were still together with a photo of them snuggling in bed with her engagement ring in clear view.
"Woke up this morning to reports Sam and I are over. But I woke up next to him," she captioned her post on June 14. "Don't worry peeps, stop stressing, we're all G."
Sam, 34, also shared an Instagram snap of Tara wearing a Chicago Bulls t-shirt with the hashtag "#fiancé" as confirmation they are still together.
The breakup rumours first circulated on June 14 on after eagle-eyed fans noticed the voice over artist and nanny had unfollowed each other on Instagram. In the hours since, the Gold Coast-based couple both refollowed each other on the social media site.
Sam proposed Tara in Fiji in December after four weeks of filming the Bachelor in Paradise and cameras were there to capture the moment she said yes for the show's April 30 finale.
Appearing at the Farewell Fashion Show in Sydney on May 31, the pair discussed their plans to start a family in the future.  
"Uh ya, I'll knock her up for sure," Sam told Fairfax Media.
"I thought I was pregnant the other day, but I'm not. I did a test in secret," Tara added.
It's been a big week in Bachelor headlines: OG couple Anna Heinrich and Tim Robards wed in Puglia, Italy, on June 7 and are currently on their honeymoon around Europe.