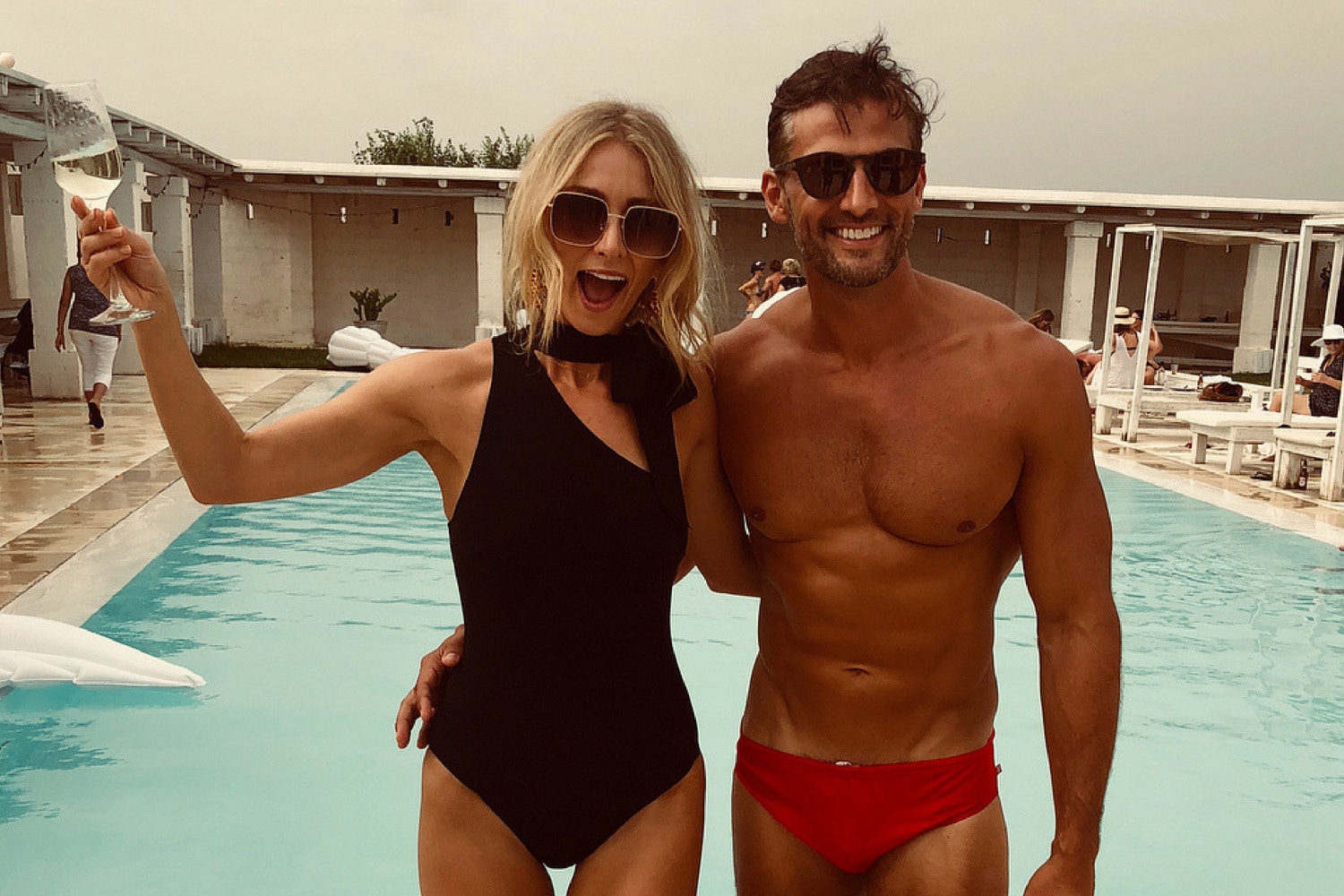 Instagram
The honeymoon period certainly isn't over for Anna Heinrich and Tim Robards.
After tying the knot at a lavish ceremony at the Masseria Potenti hotel in Puglia, Italy on June 7, the Bachelor newlyweds have spent their honeymoon with their nearest and dearest.
Family and friends joined the loved-up pair the day after their wedding and then headed on board a luxury yacht on the Mediterranean Sea.
Using the hashtag "matemoon," Tim shared snaps of the group sailing the seas and hanging out in Turkey.
"Ooooh have I been waiting for this! Today I ran, swam, hiked, wakeboarded, relaxed, read, slept, ate, drank wine, laughed and kissed my wife goodnight... perfect balance for me today #Turkey #matemoon," he captioned a post of himself floating in the ocean.
"Walk the plank... #whatcantshedo #matemoon," the chiropractor also shared along with a video of Anna backflipping off their yacht and into the water.
On dry land, Tim joined Anna's sister Charlotte and others for a mountain hike. The 35-year-old joked that he was "burning off some Turkish food" as he neared the summit. Other matemoon shenanigans included stand-up paddleboarding and a ride on a giant inflatable banana.
The pair's honeymoon style follows in the footsteps of Jennifer Aniston and Justin Theroux, and Jesinta and Buddy Franklin, who also invited friends to celebrate with them. 
Tim and Anna met on the first season of The Bachelor in 2013 and got engaged in Broome, Western Australia, last year.