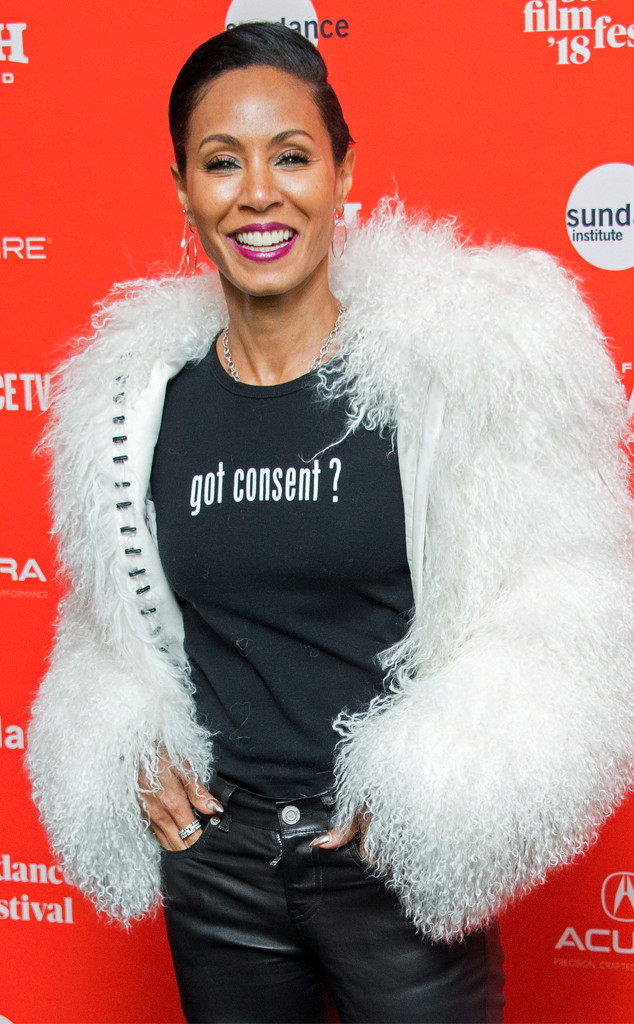 Arthur Mola/Invision/AP
If you haven't had the sex talk, Jada Pinkett Smith is here to help.
The actress spoke candidly about the topic with her mother, Adrienne Banfield Norris; her daughter, Willow Smith, and her daughter's friend, Telana Lynum, for an episode of her Facebook series "Red Table Talk."
While her mother seemed hesitant to talk about sex, especially with her granddaughter, Jada made it clear she didn't want her daughter to "have shame of any kind."
"I wouldn't say I'm a connoisseur, but I'm 47," she said, "So, enough said."
However, Willow appeared comfortable discussing the topic. In fact, she said her introduction to sex was walking in on Jada and husband Will Smith having an intimate moment.
"I was going downstairs to get some juice, and I saw for a little moment and I ran away," Willow recalled. "I was like 'Oh my God! This is so crazy. What did I just see?'"
The 17-year-old singer knew she had "overstepped a boundary" and that she "wasn't supposed to be there."
"It would be like if I walked in on you meditating," she explained. "When mommy's meditating, don't get in her business."